Customer Service Week is the first week of October, and we here at Chicago Communications love having the chance to recognize our fantastic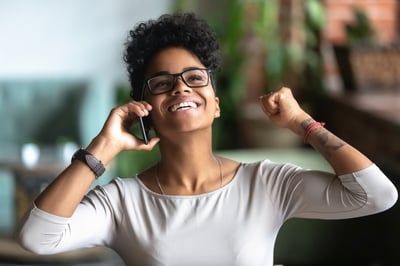 customers and hard-working customer-facing staff.
We strive to make outstanding service an everyday occurrence, and this week of events is a way to spotlight that even more.
Here's a look at how we've celebrated Customer Service Week in the past.
Our Customer Service Week Activities
In addition to paying visits to many of our customers, we're hosting activities for our employees to thank them for their service and commitment to customers. Check out our Facebook page for photos and updates as these fun activities get underway:
Continental Breakfast

Goodie Bag

Email Poker Gamer

Photo Scavenger Hunt

Chili Cook off Contest

Trivia Game
How Our Team Feels About Customer Service
From leadership to direct service, our staff put customer service at the top of their list of priorities: "Chicago Communications has the best customers!," says Chicago Communications Principal Cindy Glashagel. "They partner with us on both the sales and service side in order to ensure the best possible outcome for their wireless communications needs or issues. We truly value this partnership, as it helps to enhance the experience they have with us, as well as helps us to have the knowledge we need to recommend additional improvements to enrich their overall communication systems. It creates a win-win for everyone!"
Account Executive Mike Wierzba says customers are what make his work enjoyable: "Chicago Communications customers are awesome as they understand the value of working with a trusted communication partner that has as its highest priority helping the customer communicate in a way that is customized to their group or organization."
When Account Executive Jay Milano heard that a long-time rental customer needed to buy radios for an event just two days away, he made it happen, and here's what the client said: "I needed radios fast and Chicago Communications was able to help me choose the right radios for my project and get them to me with batteries fully charged in two days."
Customer Service Resources
With customer service being so important to us, we've put together a set of resources to boost your own customer service capacity at your business or agency. Check them out below, and feel free to link to them during Customer Service Week:
How are you and your team celebrating Customer Service Week?