Coming up with creative customer service training ideas can be a challenge. You want material that will fire up your new hires and keep your seasoned employees motivated and inspired. All while making sure everyone internalizes the fact that customer service is at the heart of everything that you do.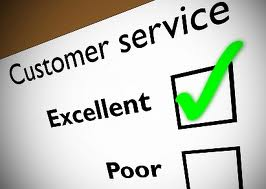 Customer service training can be your opportunity to show staff how you set yourself apart from the competition and give them unique perspectives on what kind of customer experience you're creating.
As you're preparing for your next session, here are customer service training ideas to energize your team.
Have Everyone on Staff Listen in on Customer Service Calls
To drive home the idea that customer service is at the heart of everyone's job, make it a requirement that everyone on staff do a rotation listening in on service calls or shadowing a service rep. They'll get to hear directly from customers and clients about common problems or frustrations, and they'll get to appreciate how effectively the pros on your service team handle situations.
Particularly for staff members who don't regularly interact with external customers, it can be a good wakeup call to show that what they do has a direct impact on the people you serve.
Have Leadership Handle Customer Service Calls and Report What They Learned
Especially in a medium- to large-sized organization, no one can be more disconnected from customers than the leadership team that's busy setting strategy and other high-level tasks.
Before your next customer service training, have one or more members of the leadership team go out on service visits or handle phone calls, then have them come in and report what they learned. Was there anything they were surprised by? Did they hear anything that's making them rethink a policy or product? Is there anything they'd change about the way customer service is handled?
A hands-on approach from leadership will not only impress the customers they interact with, it will show your team in training that customer service truly matters to everyone, no matter how high up they are.
Be a Fly on the Wall During Focus Groups
Customer service phone calls are a great learning opportunity, but in that case, the customer is coming to you. A focus group gives you the chance to approach customers to seek out their feedback, meaning you can lead the conversation.
Arrange a series of focus groups, and spend a customer service training session listening in. Many event spaces or consumer survey companies have rooms with two-way mirrors so customers will speak candidly about your company or products without feeling that they're being watched.
Learn from the Best
People and companies that are world-renown for their customer service – Nordstrom, Danny Meyer, Amazon – didn't get their sterling reputations by accident. Good customer service is baked into their hiring process, training and professional development.
Gather materials about what makes those companies so outstanding, and share them with your team. Nordstrom, for instance, has a touching video about a customer's above-and-beyond experience with her local store.
Hospitality Quotient is a leadership development and professional training business by Danny Meyer's Union Square Hospitality Group. The company has some inspirational resources on their website.
c