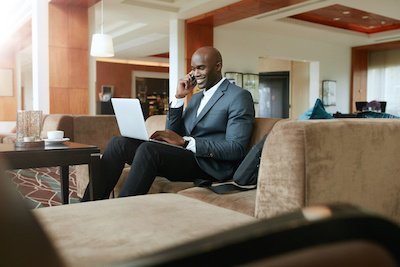 As you're honing the great customer service skills that will make you and your business stand out, one to keep near the top of your list is also one of the easiest to practice: Be responsive. Customers who have become accustomed to the immediacy of the internet have little patience for companies or representatives who don't respond quickly. Being responsive and accessible is key when you want to be known for excellent customer service.
Facebook is even awarding a "responsiveness badge" to businesses that have a response rate of 90% and a response time of 15 minutes over a seven-day period. To ensure that you and your team build responsiveness into your customer service strategy, make it a rule to respond to customers within a preset amount of time, say, no more than 2-4 hours.
Response Not Necessarily Same As Resolution
You should get back to customers quickly even if it's just to let them know that you've received their inquiry and need to respond at a specified later time. They'll appreciate your attentiveness and that you're keeping them updated on when they should expect to hear back from you rather than leaving them waiting.
Leaving messages unanswered for too long sends a signal to customers that you don't value their time or their concerns. If you want to keep customers engaged, they need to know that you're there when they need you.
Keep in mind that your customers are often busy professionals just like you who are juggling the same kinds of demands on their time.
Excellent Customer Service Touches All Sectors
When we asked one of our customers in higher education what companies or agencies should do to stand out in customer service, he put it succinctly: "Be as responsive as possible."
In addition to responsiveness, customers will appreciate having a single point of contact for your company, almost "like a concierge," says Nick Kowal, Corporate Security Director for Presence Health.
As much as you can, make sure one person or small group of people is in charge of managing a customer relationship. That one-to-one contact is not only more convenient for customers, it builds the kind of trust that leads to customer loyalty in the long term.
"I like that I can call one person (no matter the problem) and he (or) she will take care of it," Kowal says. "I don't have to call a different number for service. I know that person will get back to me."
And, most importantly: "(It) makes my life easier!"
To get the technology you need to provide the most responsive, excellent customer service, contact Chicago Communications today!