Nordstrom, the Seattle-based retailer with legendary customer service, is known for the effectiveness of its Employee Handbook and its "One Rule": "Use good judgment in all situations."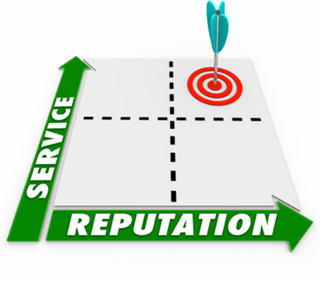 Nordstrom knows that hiring the right employees is the first step. Once that's in place, the company needs to give those employees the autonomy to create exceptional customer experiences in their own way. You can instill that sense of autonomy in employees by letting them know that you're confident they'll treat customers the way that they would want to be treated.

And it's good to keep in mind that even the best customer service practitioners need resources for developing their customer service skills. If you're looking for good customer service training ideas, have your staff pair off and role-play challenging customer service situations. Assign the one in the staff role to use just one rule in determining how to respond: use good judgment.
Adapting the One Rule for Public Safety
Tom Ross, public safety director and chief of police for the Chicago suburb of Bolingbrook, says part of the police department's approach to interacting with the public is to "minimize aggravation."
Ross, who's been on the job for 29 years, says he recently had to remind an officer of both of these key customer service tenets – treating others as they'd want to be treated and minimizing aggravation – after a traffic stop involving a motorist from out of town.
The officer wrote a speeding ticket to a man from Florida and the type of ticket meant the man would have to appear in court rather than just pay the ticket via the mail. When others heard about the ticket, they asked the officer, "if your father was in Florida and got a ticket, would you want him to to fly back to Florida to appear in court?"
"If it were you or a member of your family, how would you want to be treated?" Ross says. "Treat people like family."
Standards Are Foundation of One Rule
Hand-in-hand with giving employees autonomy in their dealings with customers is providing them with a set of strong standards. Standards are the guidelines that reflect your overall approach to customer service and will help employees navigate customer interactions successfully – and in line with your company culture.
Standards can cover everything from how customers are greeted in person or over the phone, the extent to which employees are encouraged to strike up non-transaction conversations and finding out customers' preferred method for staying in touch.
Ross says his department, for instance, always has "a human being answer the phone."

Giving the right people the right parameters can help keep everyone on the road to success.
To get the communications technology you need to provide excellent customer service at your healthcare facility, contact Chicago Communications today!