Whether you're new to scanning or an experienced hobbyist looking to upgrade your equipment, it pays to be clear on what you're looking for.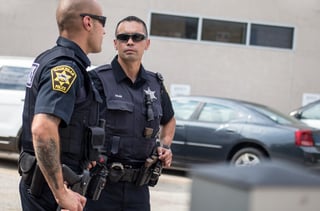 Listening to police frequencies and the conversations being held over the emergency response system of your area is an eye-opening experience, and to make the most of it, you'll need the right equipment.
To help with your decision-making process, here are some questions to ask when buying a frequency scanner.
First Things First: What's a Scanner?
Frequency scanners are devices used for listening in on public safety conversations held on two-way radios, including police radio equipment. Emergency radio is a critical tool for law enforcement during disaster response and every day incidents.
Scanner users can include everyone from two-way radio hobbyists to retired or former first responders who want to keep up with their departments.
Where Will Your Scanner Be Used?
Your answer to this one will determine whether you should buy:
a portable, battery-powered hand held scanner;
a mobile scanner that runs on vehicle power; or
a base-only product that will need to be plugged in at stationary site, such as your home.
Keep in mind that some jurisdictions have banned people from having the receivers in vehicles.
What's Your 20?
In other words, what's your location? The geographic area you're planning to monitor will determine a lot about the kind of scanner you need.
RadioReference.com is a handy resource for finding location information.
How Much Should You Expect to Spend on a Scanner?
Scanners can range in cost from the $20 pre-owned variety on auction sites to the $500 models for monitoring updated public safety systems.
Once you determine what kind of scanner you need based on your location – digital or analog, conventional or trunked – it's up to you to decide your level of investment.
Are You Ready?
Physical location, geographic area and price are some of the top categories of questions to consider when buying a frequency scanner, and being clear on those details can lead to a more informed purchase.
No matter what you decide, happy listening.
To get a free estimate on the best communications solution for your agency or department, contact us.