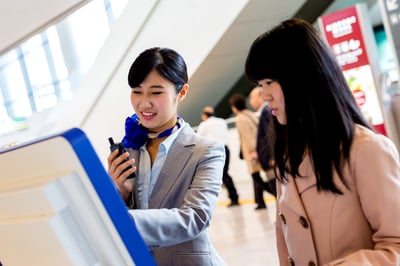 All two-way radios sold or imported to the United States must abide by FCC regulations, according to an advisory issued this fall by the Federal Communications Commission. When it comes to VHF/UHG radios and FCC rules, here's what you need to know to be compliant.
Officially the ruling states that two-way VHF/UHF radios must be authorized by the FCC prior to being imported, advertised, sold or operated in the United States. This certification ensures that equipment complies with technical requirements to avoid causing interference with federal government operations, private licensed operations and other authorized operations or equipment.
A look at the reasoning
In a Public Notice, the FCC states the reason for the ruling is because a growing number of conventional retailers and websites are advertising and selling low-cost, VHF/UHF radios that do not comply with FCC rules. Many of these devices, the FCC reports, violate one or more FCC technical requirements. For example, some can be modified to transmit on public safety and other land mobile channels, which they are not authorized to use. Others are outfitted with the capability to exceed authorized operational bandwidth, which is 12.5 kHz. Based on this, many of these radios have the potential to negatively affect:
Public safety
Aviation
The operations of federal, state and local agencies
The privacy and safety of private users
Under the ruling, because these devices have not been authorized by the FCC, they cannot be imported into the US, retailers may not advertise or sell them, and no one may use them.
Instead, they may only be imported, advertised, or sold or used if the FCC first authorizes them under its equipment authorization process, or if the devices operate exclusively for members of the federal government.
There is also an exception for amateur radios. If a device can be operated only on frequencies that the FCC has allocated for use by people with Amateur Radio Service licenses, it does not require FCC equipment authorization. However, it's important to note that when it comes to VHF/UHF Radios and FCC rules, if the amateur radio can operate on amateur frequencies as well as on frequencies outside the amateur frequency band, it also cannot be imported, advertised, sold, or operated in the US without an FCC equipment certification. It is also imperative that amateur two-way radio operators have an amateur license and comply with all applicable rules.
Implications for non-compliance
According to the FCC, not complying with this ruling surrounding VHF/UHF radios and FCC rules may result in significant monetary fines.
What you need to know
Coordination and cooperation between users and sellers of VHF/UHF radios and FCC rules is essential for minimizing interference to all authorized spectrum users, including government and public safety operations.
Two-way radio communications can increase productivity, improve resolution time and protect workers. However, it's essential that they comply with FCC regulations. Based on this, if you are a manufacturer, importer, retailer, or radio operator, it's important to take the time to learn about FCC rules governing equipment authorization. In addition, as a manufacturer, importer or marketer you should ensure that all two-way radios and accessories that are electronic or have electronic components are properly certified and labeled as FCC-compliant. Also, it's imperative to check that these devices and components cannot be easily modified.
To learn more about the proper use as well as the performance benefits of using two-way radios, browse our blogs. And to implement a two-way radio system or ensure it complies with FCC regulations, request a free consultation from Chicago Communications.