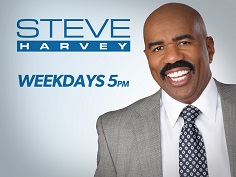 Our rental department at Chicago Communications is one of the services that often times goes overlooked when prepping for an event. However, if utilized correctly, having a communicationsystem in place for your event, no matter how big or small, really determines whether or not it goes off without a hitch. Ask Justin Thaler from STEVE HARVEY on NBC .
STEVE HARVEY is a one hour, week day television broadcast on NBC that discusses topics ranging from love to parenting to finance to workplace issues. The comedian, actor, and author keeps a lively crowd entertained through his many life experiences. His interviews with everyday people right here in downtown Chicago create a connection with his live and broadcasted audience.
Word of mouth is one of the biggest influencers in which company, product, or service a person chooses, and when dealing with the need of proper communication this was no different. Thaler was recommended to us by a colleague from the film and television industry, where Linda Green and Jimmy Lambrecht worked with the aggressive schedule and time crunch to fully service the show's 97 crew members.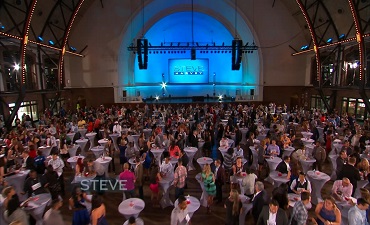 ChiComm equipped the crew with 40 Motorola CP 200 radios, which kept members in seamless communication at all times during the one particular episode of STEVE HARVEY set on Navy Pier. The radios alone wouldn't satisfy the need to be able to hear everyone with the hustle and bustle of a television set, so we set them up with surveillance-style headsets. Envision trying to coordinate 5 different cameras over two-way radios alone while shooting on Lake Michigan, having over 600 guests, and helicopters shooting video! Did we mention it was for the "World's Largest First Date?" We can only imagine the loudness on set!
Thaler said the two way radios were an "integral part of the whole day…without them and the help of Chicago Communications, it would have caused delays and more time sourcing, which Chicago Communications easily provided!" One of the many hesitations companies have with implementing two-way radios is the complexity in which they think comes with the territory. But that assumption couldn't be any further from the truth.
Just as in life, there were some unforeseen challenges that the crew members faced and luckily Chicago Communications was there, ready to help. The show needed a last minute drop off of equipment, and being a local supplier of equipment, it was no problem. "This event could not have been done without using these radios for communications, Chicago Communications provided a friendly helpful service, a quality product, and a great value for our event communication needs!" said Thaler.