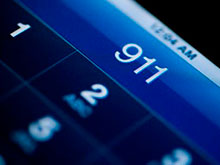 The promise of next generation 911, or NG911, is exciting: Public Safety Answering Points (PSAPs) will gain access to updated wireless communications technology – including text, video and enhanced location services – that bridges the gap between first responders and the communities who rely on them.
The 9-1-1 network has come a long way since it was created decades ago, but it still has far to go. Mark Fletcher does a good job of summarizing the progress of the 9-1-1 network in this article, where he writes "Today's E911 network handles more than 240 million calls per year. But its archaic architecture of routing callers based on telephone numbers gets outmoded the more that technology advances."
It was because of this problem with outdated emergency communications that the Next Generation 9-1-1 (NG911) solution was developed, an evolving system that has had its own share of benefits and challenges over time.
Benefits
True system interoperability
Data sharing between PSAPs
Improved redundancy and reliability (virtual PSAPs)
Improved response times
Enhanced disaster response
Technological Advancements
We've seen there are good reasons to anticipate and prepare for the arrival of NG911, with technology including:
Text-to-911: This has been slated to be the first thing integrated to 9-1-1 for the hearing impaired. The National Emergency Number Association (NENA) has been tasked with adopting the protocol and determining next steps to bring the standard into the communication centers.
Pictures: In addition to text, citizens will be able to send pictures to 9-1-1, giving dispatchers and first responders an unparalleled look at what's unfolding before anyone even arrives at the scene.
Video: Real-time video capabilities will take sharing from the scene to a new level, offering live footage in addition to still photos for even greater visibility.
Ongoing Challenges
As with most technologies, NG911 has challenges, both in terms of the technology itself and the cost of implementation for public safety answering points and telecommunications carriers. Both factors, in addition to many others, have led to the long delays in making the future of 9-1-1 a reality today.
Challenges include:
Obstacles for telecommunications carriers: Carriers will be handling exponentially more data and interacting with citizens and first responders in very new ways, requiring a great deal of education and training.
Need for new rules: Telecommunications is a highly regulated industry, and add to that the sensitive nature of public safety communications, and you can imagine the array of updated laws, regulations and policies that will be needed.
Wait-and-see approach: Many PSAPs are waiting to see exactly what Next Gen 9-1-1 is and what best practices emerge in terms of technology and implementation. Dispatch centers that have extensive legacy emergency equipment want to make sure the new solution is proven before investing in new equipment.
Cost: For many communities, the cost of the new technology is simply too high. The ability to share the system among several communities will address this concern.
A Solution to Explore in the Meantime
Since Next Gen isn't ready to go live yet, there is an option for call-taking centers to take the first step forward in the meantime by using geo-diverse technology.
This solution is an IP-based emergency response system that enables agencies to receive emergency calls and help send the fastest, most appropriate emergency responders, while easing the impact of major project upgrades that will be required later.
Chicago Communications completed the implementation of a large 9-1-1 system with this kind of solution that prepared our client for NG911.
There were three systems at three different call-taking centers, so the agency gained the ability to consolidate these positions to one location at a later date. And when they do, they'll be able to do so without losing any data or having any interruption in the service. The other two locations can shut down, or a dispatcher can log out and leave that location and go over to the hub center, log in and pick up the calls from their location at the hub—continuing as normal.
Get Ready for the Future Today
Eventually, all call-taking centers are going to have to make the big shift to Next Gen, in addition to upgrades in devices such as police radio and emergency radio equipment. Tackling the shift sooner rather than later, and partnering with a vendor that offers custom solutions, will help agencies successfully transition and adapt.
By waiting, you risk having larger gaps in terms of integration and being ready to use the technology efficiently.