We all know that two way radios are highly beneficial in keeping everyone connected when it comes to communication. They're reliable, and much more cost efficient than cell phones.
But do you know how to optimize your radios for even more benefits, features, and connectivity? Simply having a two way radio is a start to great communication, but there are a few ways to get the most of your radio.
Apps, for example. I know your mind shoots to the Angry Birds game on your smart phone you probably have in your pocket or purse. Even for two way radios…there's an app for that.
With a little more importance than that of Angry Birds, applications that are added to your two way radio enhance the capabilities and performance of said two way radio . MOTOTRBO radios have applications to augment fleet management, dispatch consoles, work order management, system management, alarm management, personal tracking, email/text gateway, and interoperability. Whew! So many ways to use a two way radio for more than just communicating.
HotSOS (Hotel Service Opimization System) is an app designed specifically for the hotel and hospitality industry. Besides the general communication tool that a two way radio provides, with the added HotSOS application users can obtain guest requests, service orders, and receive notice of incidents instantaneously. This is all done seamlessly without having to contact a dispatcher prior to communicating. The Guest Matching feature provides a profile, stay history, and information about your guest…allowing you to be proactive and anticipate their needs! Customer service is one of, if not, the most important factor in choosing a hotel to stay at and HotSOS allows you to excel amongst your competitors.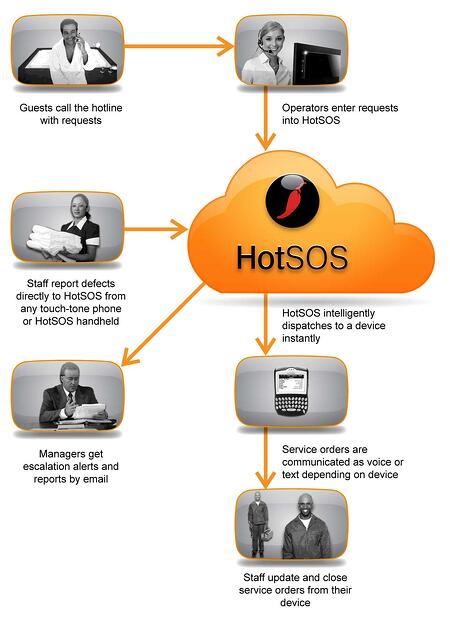 SeQent is another app, but is geared toward the manufacturing industry. On the very opposite end of the spectrum compared to hospitality, apps are still very beneficial in taking your communication to the next level. With SeQent, you can monitor all of your facility, it's environments, and send an instant message when a problem arises. This helps to bring better decision making skills that boost productivity and accuracy amongst your employees. SeQent offers different applications designated for your specific need, such as FirstPage that is a "core messaging server capable of supporting thousands of messages per hour to hundreds of messaging carriers and PlantCall which eliminates grey area where communication is hard to reach by "enabling station operators to communicate with areas and personnel beyond their individual workstations for such items as supervisor attendance, material calls or contacting plant maintenance personnel."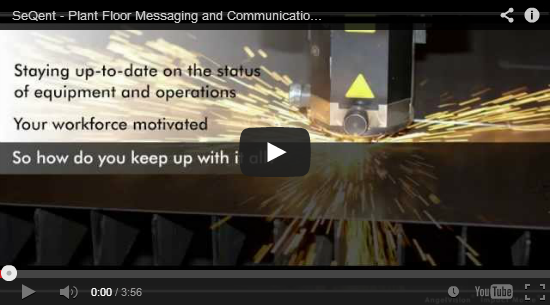 There are many different facets, interfaces, and options with these applications on your MOTOTRBO radio. No matter if you're a healthcare professional, a first responder, work in hospitality, or a manufacturer, there's an App that can take your two way radio to the next level.
Check out Chicago Communication's list of Apps available and let us help you improve your communications!