There's nothing like an emergency to put a campus communication system to the test.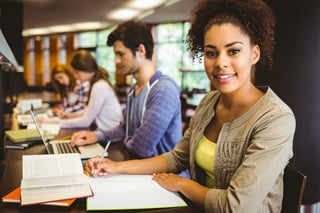 Operations are running smoothly until, out of blue, a school security situation arises that makes you regret your reliance on cell phones and your decision not to upgrade your school WiFi.
If your emergency plans have been tested – and failed – or if you're simply looking toward the future, here's how to build a successful campus communication system.
Hang Up on Cell Phones
For everyday consumer use, cell phones are more than adequate, but the ever-increasing demands of campus communication require two-way radios.
Particularly when it comes to school safety and school bus safety, radios win on:
Reliability: Cell phone lines can become overloaded during emergencies

Durability: Radios are ruggedized to stand up to harsh conditions

Reach: Cell phone reception can be limited in rural and hard-to-reach locations

Cost: Radios don't carry monthly service fees
Bridge Communications Gaps with a Comprehensive Platform
If you've already invested in radios for some of your staff but are still relying on cell phones for the rest, there are solutions available that will bridge the gap without some staff having to juggle multiple devices.
Motorola's WAVE Work Group Communications suite allows radios to seamlessly communicate with smartphones, laptops, desktops, tablets and even landlines across distances. The application blends the immediacy of push-to-talk (PTT) with the convenience of allowing people to use the devices that are best suited to their responsibilities.
For current radio users, SchoolSAFE Communications is another product that connects key personnel by enabling interoperability between school radio systems and public safety radio systems.
What Success Sounds Like
Outfitting appropriate staff with radios can take your campus communication system into the future while meeting your current needs. Two way radios and applications enhance safety in schools while not requiring a huge corresponding leap in school technology.