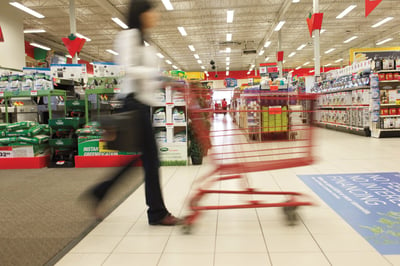 If the goal is safety, security, and productivity, video surveillance can deliver value across all industries—manufacturing, public safety, education, hospitality, healthcare, and more. From cameras to video management, the right technology is a necessity. Here, we look at video surveillance solutions, and what new products like Avigilon can do for your business.
The Importance of Cameras
When it comes to video surveillance, the first tool that comes to mind is typically cameras. Cameras act as a frontline defense against breaches and incidents by:
Capturing activity from all angles at any desired location, when people can't be on the scene
Providing real-time access to live and recorded images
Providing invaluable evidence for law enforcement reports or insurance claims
Deterring misbehavior, such as break-ins and vandalism by their mere presence

Additional benefits of video surveillance cameras include:
Improved profits by preventing shoplifting, theft, and fraud
Improved safeguards
Increased customer confidence—the presence of a good security system shows customers you care about safety and security
Improved productivity and sales by monitoring customer transactions
Greater peace of mind for employers and employees
Control and access
But, quality systems involve more than just mounting a camera. And, even 360-degree footage is only as good as your ability to access it. Additional important video surveillance technology includes video management systems that allow footage to be easily uploaded, searched, scanned and shared, along with video signal distribution services that distribute video signals to multiple destinations. Quality systems provide a comprehensive approach that incorporates cameras and the backend infrastructure.
Improved capacity with Avigilon
One such system is the surveillance solution Avigilon, a company Motorola recently acquired that provides a significant value-add in terms of security and safety.
Avigilon cameras are equipped with features and industry standards designed to accommodate a wide range of security applications and solve real-world challenges. Key features include:
Self-learning video analytics
Appearance search
Unusual motion detection
License plate recognition analytics

Once the cameras of this system are installed, video analytics can monitor and detect movement from all angles, and intruders and alerts can be sent directly to team members within seconds on mobile devices. Combined, the systems' video security, cloud, and access control solutions are integrated with artificial intelligence to help provide the right information at the right time, so users can take decisive action.
Watch the video about Avigilon here.
Video surveillance systems are a good investment, and today's systems are keeping pace with technology and staying one step ahead of the "bad guys." With technology like Avigilon, users can not only capture data, but easily drill down to see what they need to see. This makes for a more efficient and effective practice for any business that can't have eyes-on-the-scene at all times.
To learn more about incorporating video surveillance to help meet your business goals, contact us for a free consultation on video cameras, video management systems, and video signal distribution services. We can create custom video solutions based on your specific needs.