In April 2017, the Federal Communications Commission (FCC) began a process aimed at removing barriers to wireless infrastructure deployment across the country, including improving distributed antenna system regulations.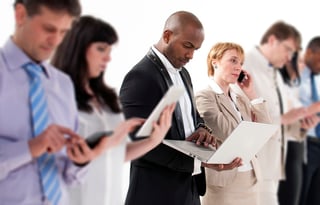 That's great news for everyone from municipalities to small businesses as they look at meeting the ever-growing demands of today's connected consumers, who have little patience for poor connectivity, as well as public safety users.
Let's take a closer look at the FCC's efforts to improve distributed antenna system regulations.
NPRM: Notice of Proposed Rulemaking
The NPRM, or Notice of Proposed Rulemaking, adopted by the Commission on April 20, 2017, kicked off an examination of how state and local processes affect the speed and cost of deploying wireless infrastructure, specifically zoning requests.
People interested in the regulations were asked to comment on the current situation and recommend improvements for removing barriers and red tape.
One proposal, in particular, would allow siting applications that aren't acted upon by state or local governments within a reasonable period of time – say 60 or 90 days – to be "deemed granted" by the Commission.
The move would ensure deployments aren't held up by municipal officials who are overwhelmed by the sheer volume of requests they receive.
Recognizing the Problem
FCC officials, in announcing the new process, made clear that they understand the importance of solutions such as a distributed antenna system, or DAS, to improve cell phone coverage and more.
Chairman Ajit Pai says the commission is asking for ideas for updating state, local, and Tribal processes in order to "meet the realities of the modern marketplace."
"If we do our job—if we can make the deployment of wireless infrastructure easier, consistent with the public interest—then we can help close the digital divide in our country," Pai says in a statement.
The comment date for the FCC effort was 30 days after the date of publication in the Federal Register, and the reply comment date was 60 days after the date of publication in the Federal Register.
To meet your needs for in-building connectivity, contact Chicago Communications.