Shopping for facility management software can be time-consuming but ultimately rewarding: Investing in the ideal software solution to fit your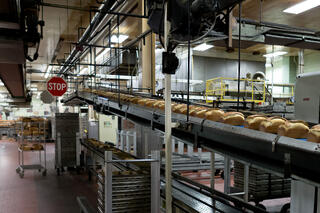 needs can save time and money, so it's essential that you do your homework before you buy.
In general, it's important to select a facility management software that will:
Integrate with your MotoTrbo two-way radios to ensure an email/text gateway, as well as seamless management and tracking of alarms, your fleet, work orders and personnel. Making sure your software integrates with your radio solution integration means you'll maximize both of your investments.
Tie in with your wireless communications system to increase the efficiency and productivity of technicians and other staff.
Provide flexibility in the kinds of platforms available: cloud-based, mobile, on-premise, or a combination of all three. You'll want to keep in mind how many locations you need to cover and your company's policies on cloud-based applications.
Allow for unlimited users to give you worry-free room to grow your operations and expand your reach.
With that list in mind, here are five of the facility management software packages that rank highest among users, and a few of their features that are most highly valued:
1. eMaint
People love: The system's easy navigation and scalability.
Potential pitfalls: The initial set-up and installation have been described as "long and in depth," so getting support upfront can be key to a successful implementation.
2. eWorkOrders
People love: The ease of use and attentive customer service and technical support teams.
Potential pitfalls: While users say the customer support is top notch, they also wish the system's Help section was more extensive to make self service easier.
3. Facilities Management eXpress
People love: The solution's simplicity and customization.
Potential pitfalls: Current users advise taking full advantage of the free demo/trial period to get a crystal clear sense of what you need the software to achieve and what capabilities you need.
4. HippoFM
People love: It doesn't take long to train users and get them up and running.
Potential pitfalls: The system has some functionality limitations, so it's a good idea to be clear on your list of must-have capabilities before you take it for a test drive.
5. Maintenance Connection
People love: The comprehensive maintenance management capabilities, including asset lifecycle optimization, equipment tracking and cost management.
Potential pitfalls: The number of features can be overwhelming if staff haven't been fully trained. Be sure to take advantage of all of the installation and training services offered by the company.
To find the perfect communications solution for your facility, contact Chicago Communications today!