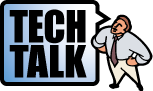 Well 2013 is finally over. For some of you it was a good year, for the radio business it was a slow year. Coming off of the FCC's Narrowbanding Mandate and all the radios sold in 2012 made us really look at our business and determine to focus on Service! Many of the police and fire departments are in limbo this year as Grants and Funding have not been as plentiful in the past years. In addition, with the FCC putting a freeze on the 470Mhz band, many police departments are sitting on their hands waiting for a direction from the FCC; that means slow radio sales.
The good news for some of you is that you are keeping your radios an extra year or two (maybe three). Your budgets are being spent on maintaining your existing equipment, whether a service contract for a 24 hour response or just routine maintenance. It is prolonging the inevitable. Technology is changing, but service teams, like Chicago Communications, are equipped with the latest in technology to meet whatever challenge is thrown towards us. From basic analog radio systems to the most advanced P25 Public Safety systems we can monitor and respond to service outages in any required timeframe you need. We can consult on your equipment with our contracts department to see whether it makes sense to put your equipment on a contract or actively seek replacement because of age or parts issues.
If you have everything set with regards to service, maybe it is time for an analysis on your communications equipment in the form of a preventative maintenance check. "Level 2 PM's" allow us not only test the RF equipment, but we sweep the antenna lines and telephone lines as well to insure levels are meeting the factory authorized specifications required to operate your system.
We have also been busy in maintaining fixed Distributed Antenna Systems (DAS) that allow signal penetration from a Cellular Carrier to your own private systems. Bi Directional Amplifiers are very reliable, but from time to time need a periodic check.
Chicago Communications was built on Service and is proud to have the 35 ETA Certified Technician's and Installers. Whether coordinating a fleet wide service program to a single radio, we can effectively service what we sell. Maintaining your systems is the best way to keep all parts running, and to get the most bang for your buck in the communication world.

This article was written by Tom Treichler, Director of Sales & Service at Chicago Communications. Tom has over 30 years of experience in the industry with a background in engineering, system integration, and wireless broadband. If you have any questions for Tom, or another representative at ChiComm, please contact us.