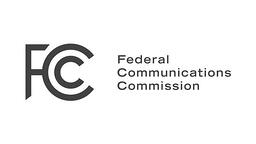 "This won't happen to me" or "We've been doing this for years, we won't get caught" are things you may want to stop telling yourself when it comes to operating within your assigned radio channels.
If you've been operating on an improper radio frequency for years or even months, don't think you've managed to find a loophole with the FCC.
Certain frequencies need to be licensed, such as AM/FM broadcasts, radio spectrums, and cell phone frequencies. Other users may operate on unlicensed channels, as long as they do not cause any interference.
However, the question isn't whether you are licensed or not. Not all radio users have to be licensed. But you do need to be recognized and approved by the government to do so. "Regulations exist around these bands, so using unlicensed radio bands is not a free-for-all. In the United States, the FCC regulates all the electromagnetic spectrum, but it has set aside several ranges for public use," according to Edward Tetz from Cisco.
Long story short, both unlicensed and licensed radio frequency users need to follow the government regulations set forth by the FCC.
For example, check out this case study from the Enterprise Wireless Alliance, where radio frequencies were being misused.
"The FCC issued a $10,000 fine to Lubbock Aero, Lubbock, Texas for operating on an unlicensed frequency from January 1, 2008 to March 31, 2009. Aero admitted it operated on 123.300 MHz without the proper authority but claimed that it ceased operations after receiving notice from the FCC, and requested cancellation of the proposed forfeiture asserting that it "may not have operated a radio station at all". Aero argued that, in any event, the violation period falls under the statute of limitations thus prohibiting the FCC from issuing a fine. The Commission declined Aero's cancellation request noting that the forfeiture was justified given the particular facts and circumstances and that Aero provided no arguments to convince the FCC otherwise"
FCC monitors these radio spectrums to ensure the guidelines are being properly followed by licensed and unlicensed alike. These guidelines cover issues that deal with interference due to violating neighboring frequencies.