If we are to remake the movie The Graduate today, what one-word advice would you give to Benjamin Braddock (Dustin Hoffman's character)? Obviously not "plastics". Most people would probably say "wireless" or "mobile".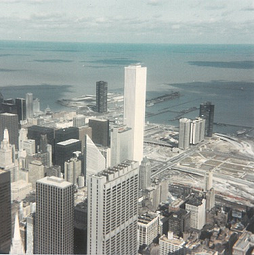 Indeed, the technology of wireless communication has profoundly changed the way we work, live, and interact with each other. Along with it comes the expectation that people should be able to use their wireless devices whenever and wherever. Commercial wireless providers (cell phone carriers) want to maximize revenue from their customers and encourage them to use their phone/tablet/laptop as much as possible. At the same time, public safety agencies are also demanding reliable radio coverage wherever their personnel may be called upon to perform the mission critical tasks. Since the vast majority of the people spend the vast majority of their time indoor, it's natural that RF in-building coverage has become a fast growing market in the recent years.
A typical in-building coverage system consists of two major components, a bi-directional amplifier (BDA, or signal booster) relaying and amplifying the RF signal traffic between the remote base station and the in-building location, and a network to distribute the signal to every corner of the desired coverage area. The most common type of the distribution network is by coax cables and indoor antennas, hence the acronym of DAS (Distributed Antenna System).
As you would expect of any fast growing market with many "gold-rushing" vendors, the performance and quality of the product or service offerings in the market are all over the map. It takes careful evaluation and analysis to select the right supplier and the right product. Additionally, because of the highly technical nature of wireless communications and the possible interaction between any RF system and its physical environment, every in-building coverage system is unique. Even from a good supplier, there are often multiple products to choose from, and it will require some technical insight or close consultation and guidance from the manufacturer to settle on the most suitable product, which may still require multiple iterations of calculation, verification, and optimization throughout the design, purchase, and installation process. In short, there is no plug-and-play or cookie-cutter design when it comes to implementing a RF system.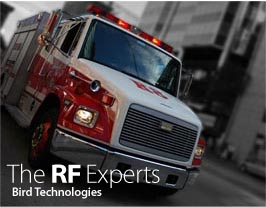 Another interesting point to observe is though the convergence of commercial and public safety needs of the society drove the popularity of RF in-building coverage, they diverge in the particulars of performance expectations. For instance, a WiFi or cellular system will certainly consider elevators a key coverage area with high user traffic; but a system for fire dept's signals has no need for elevator coverage but will instead focus on back stairwells and other evacuation routes that see no user traffic 99.9% of the time. Another example is the cost vs. reliability of the system. A failure in a commercial cellular system will result in dropped calls and loss of revenue, but a failure in a police or fire system will certainly have greater consequences. For mission critical applications, a "dead spot" can often become truly a "dead" spot. Therefore, various levels of municipal and state governments have issued ordinances related to radio coverage for public safety signals inside buildings. Their goals are to clearly define the requirements for public safety RF in-building systems and make it easier to achieve a uniform level of performance standard throughout their jurisdiction.
If you believe people are going to use more and more data while on the go, then you have to agree that RF in-building coverage is an integral part of the future of the technological advancement. It is an exciting field to learn and explore, and it holds great potential for some entrepreneurs to establish or grow their business successfully.
To learn further about the technology and products, please contact us at Chicago Communications or Minfei Leng at Bird Technologies mleng@birdrf.com.

This article was written by Minfei Leng. Minfei is the Systems and Applications Engineering Manager at Bird Technologies. He has a BSEE from Grove City College, a MSEE from University of Massachusetts, and a MBA from Canisius College. He has been with TXRX/Bird for almost 10 years in various sales/marketing and technical management roles. He has conducted many training sessions and presentations on in-building coverage systems at those organizational meetings and trade shows.