Summer is typically a time for travel and being out and about. These days, when you travel or when you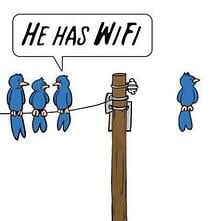 are out you want to be able to access the Internet, whether it's to check-in on something at work, access a television show you've recorded, or post to one of the many social media sites out there. More and more we find ourselves lacking good coverage, specifically when we are indoors. Looking for a Wi-Fi sign or symbol to see if we can connect safely at the places we go -- hotels, parks, beaches, coffee shops, restaurants, and airports has become part of the norm. Leveraging the hospitality of the venue we are at creates an experience for us the end user. Imagine sitting down for that cup of coffee only to find you have no coverage to check in with your social websites or to check your mail. The next time you go for that coffee, will you return to that location? It is more than the product you buy, it is the experience you have!
So, just how is the "Experience" made available to us when we are at our local park? Many towns, villages,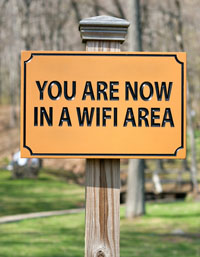 and cities across the country (and around the world for that matter) are trying to turn their section of the map into Wireless Access Zones, with the goal of making wireless access to the Internet a universal service. And how is this done, you ask? It is accomplished through a Wireless Network and hotspots of 802.11 access points, what we call Wi-Fi. Designs vary, but creating an experience at a Park is just the same as the coffee shop. Small parks will use one or more Wireless Access Points, where larger parks may require an actual study and design to use multiple Access Points deployed outdoors, often on poles. The Villages look to host an experience in their town or shopping district that makes your experience a memorable one. Cellular connectivity is just one means of accessing the internet, Wi-Fi is another. With today's smartphones having the ability to leverage both forms of radio (cellular and Wi-Fi), users find the cellular connection uses up part of their data plans where Wi-Fi is typically free. Again it comes down to the users experience. If I can offer you both my product and service, will you come back again? Most likely the answer is yes!
So whether you need to set up Wi-Fi access in your building, restaurant, town, or village, Chicago Communications can design, install, and service a network to fit your needs.

This article was written by one of Chicago Communication's Principals, Cindy Glashagel. Cindy has over 27 years of experience in the industry. She held many positions during her tenure at Motorola, beginning with Systems Engineer and other various customer service, quality & operations management, and HR positions before resigning to start Chicago Communications, LLC. If you have any questions for Cindy, or another representative at ChiComm, please contact us.