Why You Should Be Worried If You Don't Get (Narrowband) Compliant by January 1, 2013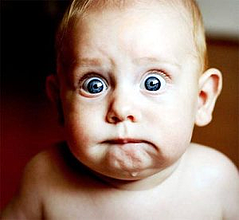 In case you haven't already heard it several times, we must remind you:
"By January 1, 2013, all VHF/UHF Industrial/Business and Public Safety Radio Pool licensees must operate on 12.5 kHz or narrower channels." (FCC Public Notice)
So what's going to happen if you don't obey the rules and you choose to ignore the FCC mandate? As you may have guessed, it's not going to be good. But let's look at some specific penalties that have been set in place and then figure out how you can avoid them.
As stated by the FCC, "Licensees operating in wideband mode after January 1, 2013 that have not received a waiver from the FCC extending the deadline will be in violation of these rules. Operation in violation subject's licensees to appropriate enforcement action, including admonishments, license revocation and/or monetary forfeitures of up to $16,000 for each such violation or each day of a continuing violation and up to $112,500 for any single act or failure to act." There are some big numbers mentioned in there and other documentation gives similarly high figures. Let's break it down a little further to simplify each threatened penalty.
Admonishment (comparable to a warning) from the FCC is the least severe of penalties, but it shouldn't be taken lightly. If you willfully or repeatedly fail to comply with the conditions clearly stated in numerous public notices that have already been published, you are subject to a penalty. You may have not received a direct notice warning this violation, but the FCC has been educating and putting this information out regularly and consistently for years, leaving no viable excuses for not taking any action. Next penalty mentioned is losing your license. I don't think it requires explanation to know the consequences one would face if their license is lost; you can't operate. Last but not least we have the monetary fines. By means of demonstrating how these fines can jump to several thousands of dollars rather quickly, below are examples of actual fines (per Pike & Fischer's Radio Regulation):
Interference $7,000
Unauthorized discontinuance of service $5,000
Use of unauthorized equipment $5,000
Failure to respond to Commission communications $4,000
Unauthorized emissions $4,000
Failure to engage in required frequency coordination $4,000
Failure to file required forms or information $3,000
Failure to maintain required records $1,000
Another instrumental piece to this puzzle is licensing. Most importantly (and sometimes most commonly overlooked) is the fact that your license must be current and updated. This means different things for everyone. If your license is up to date, all you need to adjust is the emissions designator. But if the narrowbanding process has resulted in acquiring new equipment or other circumstances, you'll need to follow other procedures. If you'd like assistance with this today, contact us or stay tuned for an article on license specifications and guidance for submitting extension waivers coming soon.
If that's not enough to get you to take action, then let us know what would. Chicago Communications stands ready to help you find a solution that works for you. Additional information concerning narrowbanding migration and compliance is available on our website and at the Public Safety and Homeland Security Bureau's narrowbanding webpage: www.fcc.gov/narrowbanding, which is updated regularly.
*For further documentation or official examples of forfeiture notices, contact us.*
This article was written by Jill McNamara, Internet Marketing Coordinator at Chicago Communications. Jill has written all of the Meet Our Techs & Employee Spotlight articles for ChiComm's blog and continues to seek opportunities for similar blog articles from current employees & customers. If you'd like to submit a suggestion for Jill, Contact Us!