Analytical tools offer a variety of mechanisms for facility managers to improve communications systems, from on-site wireless to mobile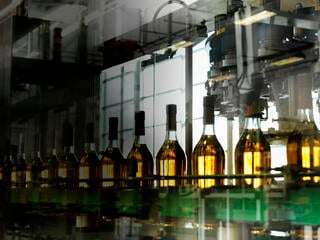 communications. Reliable WiFi and dependable devices are business necessities that your internal customers and end users likely don't think that much about – and you can keep it that way by heading off problems before they start and anticipating their needs.
Analytical tools for facility managers aren't just about keeping the assets you can see running smoothly, you can also put data to work for you to boost unseen communications channels.
Let's take a look at some of the possibilities for using analytic tools for facilities managers to improve communications.
Tracking WiFi Performance
While wifi performance often is the purview of systems administrators, integrating your facility management software with wifi monitoring tools can provide company-wide notifications of problems before they affect performance and cause downtime. Tracking and monitoring your WiFi networks can give you a real-time look at throughput and connectivity and provide the data you need to set performance thresh holds for triggering red flags.
There are numerous wireless network monitoring software tools that can help you ensure that your wifi performance is always strong – and that the critical systems, applications and services tied to it are always up and running. Setting up your facilities alert system to inform you of wifi issues is the best way to identify wireless problems early and stop issues from becoming business-halting problems.
Beyond alarm setting, you can and should take analytics to the next level by tracking trends and patterns over time, and at a granular level, to drive decision making about current and future resources.
WiFi trend data can:
Inform the placement of wireless access points – staff or guest working habits may shift over time, and you'll want to keep from having too many in some areas and not enough in others. Be sure to share your data with your installer to keep them informed, too.
Provide insight into coverage gaps and dead zones, helping you decide whether to invest in a signal boosting solution, such as a bi directional amplifier.
Identify your busiest times and locations to help you plan accordingly.
Asset Management: Maximizing Device Performance
You can get the most out of your radios and other devices by making sure they're properly cleaned, stored and maintained. Enter device data such as placement, age, the date acquired and recommended maintenance schedules into your asset management solution to use the embedded analytic tools and tracking.
Using the system can also give you a heads-up about when it may be time to consider upgrades or replacements.
You can also log when and how often staff have been trained on each device, getting ahead of potential misuse and mistakes.
For help selecting, installing, and servicing the perfect communications system for your facility, contact Chicago Communications today!