This is a guest blog provided by Smart911 and written by Todd Piett, Chief Product Officer at Rave Mobile Safety. Visit the bottom of this post for more information about Todd. You can follow him on Twitter @toddpiett.
The public safety community is under increasing pressure to find a solution that meets growing public expectations around the ability to Text-to-911. The FCC is actively soliciting feedback on interim solutions while the industry continues working on and evaluating options for texting with NG9-1-1. Unfortunately, misconceptions about texting abound. As a company we have been delivering emergency communications via SMS and have years of data as well as operational experience with the realities of text messaging. We are also actively involved in research and development on text via RTT utilizing the protocols envisioned in NG9-1-1. Based on our experience, here are the top 3 myths:
Myth: Text messaging to 9-1-1 is available today or will be magically enabled by NG9-1-1.
It would be irresponsible to write any comments on texting to 9-1-1 without clearly stating that with very few exceptions citizens cannot simply text to 9-1-1 today. There have been some limited deployments on single carriers in specific regions that support SMS to 9-1-1 today. There have also been projects around 5-digit (or unique short codes – not 9-1-1) in specific regions for crime tips and 511 type reporting. However, texting to 9-1-1 is not currently supported. Having said that, a similar misconception within the 9-1-1 industry is that deployment of a NG9-1-1 network is synonymous with Text-to-9-1-1. The reality is that NG9-1-1 networks are designed to support non-voice IP communications, but that does not mean those messages are simply magically delivered into the network. There is a lot of debate around the right protocols and methods to enable Text-to-911 once the emergency services networks that are able to support those message types are in place. The FCC is evaluating interim options (meaning in the near future) and also supporting continued research into the right long term options.
Myth:

Text messaging is unreliable.
This is a broad and deceptive statement. Let's first be clear on definitions. Text messaging is a non-verbal form of communication between two entities. In the public safety context, texting can take any number of forms, including TTY, Short Message Service (SMS), Instant Messaging (IM), or Real-time Text (RTT). Each of these different communication methods has unique attributes; however, each inherently provides the ability for a caller who is unable or unwilling to communicate verbally to communicate with a 9-1-1 call-taker. SMS is the most widely used and understood method of text messaging. Each day over 4 billion SMS messages are sent in the U.S. alone. Message delivery is generally best effort, so there is no guarantee that a message will actually be delivered to its recipient, but delay or complete loss of a message is uncommon. However, our experience delivering millions of messages per month, and that of many others in the industry, is that the occurrence of complete message loss is far less than the drop call average for U.S. based carriers. So, if we are to rely on mobile call voice connections it is not unreasonable to rely on different types of SMS connections. The reality is that message delay in SMS has a far bigger impact than the rare occurrence of a lost message. In a public safety context, the inherent delay in an asynchronous mode of communication where you have limited visibility into the actions being taken by the calling party can be very disruptive. While many SMS are delivered in a few seconds, some can be delayed for 30 seconds and in some cases even longer. This "delayed" response by either a call taker or caller can result in redundant and confusing messages. Coupled with the fact that SMS can be delivered out of sequence, effective communication requires some clear protocols and patience. Other modes being evaluated by the 9-1-1 industry such as RTT provide truly real-time feedback and enable the call taker visibility into the callers receipt and response to the message but require a data connection that may not be as robust in congested scenarios as SMS delivery.
Myth:

Enabling Text messaging will require too many call taker resources and we aren't staffed to handle the traffic.
The reality is that we don't know the resource impact. Interim solutions that are already deployed in the United States do not have enough traffic and usage to accurately determine resource impacts. Depending on the call types and solutions implemented, a text call may be even quicker than a voice call. For example, based on the caller's location and certain keywords in a message, the call taking system may identify the call as related to an existing automobile crash where units have already been dispatched. An auto-response which does not involve any resources may say "If you are calling to report the accident at First and Main, police and EMS have been dispatched. If you are in need of immediate assistance please respond with the address of your emergency." Additionally, call takers may be able to efficiently handle multiple text calls at once. The net is that there is not enough data to make an informed decision about resource impacts.
As the industry continues to evolve and improve the options we provide citizens, we need to make sure our statements are informed and accurate. Just as the press can make ill-informed statements that drive citizen confusion, we can do the same.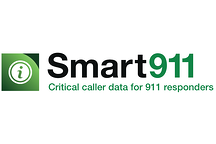 About the Blogger: Todd Piett is the Chief Product Officer of Rave Mobile Safety, a leading provider of safety software including Smart911 which is used in parts of 20 states and Rave Alert which provides emergency text notifications for nearly 40% of the U.S. higher education system. Todd is a Board member of the NG9-1-1 Institute, a member of APCO's Emerging Technology Committee, and participates in various NENA working groups related to NG9-1-1. He holds numerous safety-related patents, is a graduate of Harvard Business School and is a former US Army helicopter pilot. Contact Todd directly at: tpiett@ravemobilesafety.com