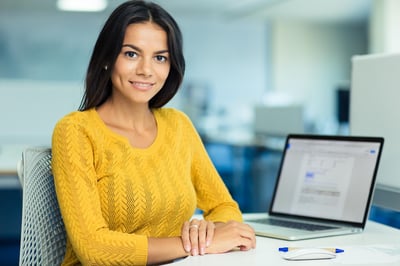 As more companies shift to remote work and cloud‑based technology, small IT teams are often left scrambling for solutions to one new challenge after another. Agile workforces work well with appropriate structures in place, but sometimes monitoring and managing constant remote communications is too much for in‑house IT providers.
So what can IT solutions specialists do to stay on top of everything without working overtime?
Consider remote monitoring and management (RMM) tools.
What is RMM?
Essentially, RMM means investing in a remote team that unlocks broader access to support and services. By transferring day‑to‑day IT demands to a highly skilled team of experts, you and your organization can focus on strategic growth and on‑site management tasks. Most RMM tools will provide your organization with technical expertise, service consistency, and flexibility across multiple technologies and geographies.
In some ways, the benefits of RMM should be obvious. Outsourcing monitoring frees up time and energy for day‑to‑day tasks, especially at companies with a small IT team—or even a "team" of one.
Let's look at three specific ways RMM could benefit your organization and, in turn, your ability to focus on what counts.
1.RMM makes you more proactive.
With a remote team of experts behind you, even small organizations can be proactive, monitoring potential threats before they cause damage, and setting up appropriate firewalls before critical information is stolen.
When an in‑house IT team is also backed by RMM, employees can focus on reactive tasks—putting proverbial fires out and working with the staff to help them understand their devices and respond swiftly to IT threats. In short, RMM expands your team, allowing you to be both proactive and reactive.
2. RMM makes you more productive.
It's no secret that paid downtime or hours spent idling at a malfunctioning computer cost businesses time and money. Frustration over outdated or buggy software and devices can also affect employee morale, leading to higher turnover rates and declining motivation.
When IT problems are solved quickly and seamlessly, employees can stay focused on the task at hand. This is especially crucial in this year's evolving workplace, where staff members often work from home, have flex time, or are offered remote work capabilities.
As mentioned above, RMM expands your capacity to spot and preemptively manage IT problems before they happen. Mitigating potential problems not only makes you more efficient. It also saves time later, making your entire workforce more productive.
3. RMM boosts security.
Regardless of which RMM your company invests in, one of its functions should be making your network of devices more secure. This is the crux of the first m in RMM: monitoring.
Quality RMM tools monitor your organization's IT solutions while also keeping watch on industry cybersecurity trends and looming threats. Such broad reach and constant monitoring are impossible for lean in‑house IT departments. It's simply not feasible to spend your day helping employees troubleshoot while remotely monitoring the overall organization and researching the newest cyberhacker strategies.
Consider this: Your RMM can be configured to alert you when a user is locked out due to multiple failed login attempts. Your RMM can monitor the threat landscape of your organization's industry while keeping an eye on that specific threat's potential within the IT solutions of your specific workplace.
Automation and access to a team of other professionals truly make IT solutions leaders' jobs easier. And though proactivity, productivity, and security are the top three benefits, that doesn't mean the benefits end there. For many companies, RMM also provides clear cost savings. ChiComm's partnership with Cloud Cover, an RMM tool, even allows remote installations and hardware and software audits. To learn more about expanding your IT monitoring and management capacity with RMM, visit our IT services page.