It's almost impossible to imagine a successful disaster response operation without two-way radios. Radios are the lifeline of emergency communications, ensuring seamless connections, instant updates and collaboration, as well as unmatched reliability during times when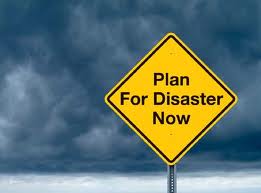 cell phone towers can become overloaded.
Two-way radios, through both internal features and functionality as well as applications and accessories, bolster first responder communications for everyday use and during disasters.
Let's take a closer look at the critical role of two-way radios in disaster response with an overview of the attributes that make them indispensable.
Features & Functionality
Each digital two-way radio offers a slightly different set of mission critical capabilities to be used for daily use and during disaster response, including:
GPS Location Tracking: Accurate location tracking of both personnel and vehicles provides life-saving coverage and assists in appropriate dispatching.
Noise reduction software: Personnel can keep in touch even over the roar of high-force winds or the whir of chainsaws being used to clear debris.
Long battery life: Digital two-way radio batteries are available that last up to 10 hours at a stretch, ensuring devices work as hard as first responders do.
Systems, Applications and Accessories
Applications can do everything from extending the physical reach of radios to turning any device – including smartphones, tablets and laptops – into radios. Apps most often pressed into service during disasters include:
Linked Capacity Plus: Using repeater software, Linked Capacity Plus allows for communication to a large force in the field across a wide area. It also enables use of data applications including text messaging, location tracking and work order tickets.
Man Down: Radios can be set to sound an alert under circumstances that suggest the wearer has fallen or become incapacitated: if they're tilted at a precarious angle, from 20 to 90 degrees, or if no movement is detected for a while.
WAVE Work Group Communications: Connect radios and non-radio devices via the WAVE push-to-talk (PTT) platform.
For accessories, go-tos include remote speaker microphones, wireless earpieces and headsets.
Proper Maintenance and Training
Of course, it doesn't matter how sophisticated your radios are or how high-tech the applications if your devices aren't properly maintained and your personnel aren't trained in how to use them.
Too often it turns out that officers who complain about police radio problems or emergency equipment failures simply aren't using the technology correctly. Making sure that personnel are trained early and often will save time in day-to-day operations and could save lives during emergencies.
During disaster response drills and table top planning exercises, make time for a refresher on proper radio handling, maintenance and use for both personnel who don't use them often and for users who rely on them daily.
Preparation for the Future
If the functionality mentioned here sounds excellent but out of reach because your agency is still relying on analog radios, now is a good time to explore bringing your fleet up to date.
Having updated emergency radio and communications equipment will better position you to be ready for next generation 911, or NG911, the future of public safety. NG911 promises to transform disaster response, and digital radios with text messaging, video and photo capabilities, as well as enhanced GPS, will be required.
Another concern with analog radios is a dangerous lack of interoperability with other agencies.
Not all radios have to be updated at once, and many offerings are available that offer both analog and digital capabilities to allow for a gradual transition.
The Role of Radios
During a disaster, radios connect public safety personnel when cell phones fail. It's important to keep in mind all that they can do to keep first responders and the public safe and as NG911 becomes a reality, they'll be needed more than ever.
To get a free estimate on the best communications solution for your department or agency, contact Chicago Communications.