As you are likely aware, there have been significant delays in the delivery of many types of products over the past year and most experts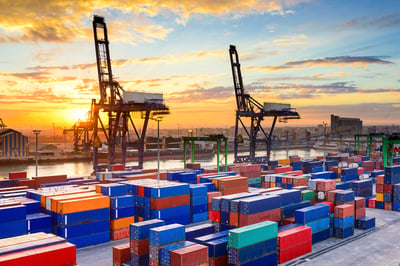 predict that these delays will, unfortunately, extend well into 2022, and even 2023. We, therefore, wanted to give you an update on the supply chain issues we are experiencing with Motorola Solutions and other vendor products, as we know many of you currently have open orders with us.
Motorola has stated that its product delays are primarily due to:
Unexpected COVID Shutdowns

Labor Constraints

Semiconductor Capacity




These issues are not specific to our industry. They are widespread and create delivery issues with vehicles, furniture, household appliances, and many of the everyday items that typically stock our grocery store shelves.
Motorola, however, has assured us that they are reacting with urgency to shorten lead times. As an example, once the product leaves the port, they are trucking the product rather than shipping via rail to save three weeks of lead time. We additionally, when possible, try to source available inventory from partner providers or try to expedite orders wherever that option is available in order to shorten lead times.
If you have experienced lengthy delays in receiving your equipment, we sincerely apologize and want to thank you for your patience. We will continue to do our best to fill outstanding orders as soon as possible and keep you updated on the delivery status. If you anticipate any future product needs, we suggest you place orders ASAP, as lead times for radios range from 15-20 weeks, and accessories (headsets and batteries) have been upward of 28+ weeks.
As always, we truly appreciate your business and your continued patience and understanding. Please don't hesitate to reach out if you have any questions.