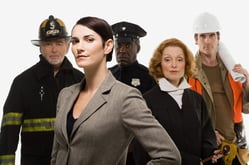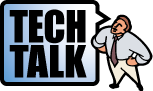 I write this to all of those Police Chiefs, Fire Chiefs and Public Works Directors as well as the IT departments of all the towns and governments that oversee a budget.
Today's technologies are merging and what you were individually responsible for ten years ago is not the same today. Your technology requirements are starting to converge with other agencies within your city. Police, Fire, Public Works, Administration and Park Districts are all now sharing the same connectivity paths.
Financial Interest
I write this as I watch individual departments jump on the bandwagon to save money. They replace leased copper telephone lines with microwave that offers the same connectivity at a one-time price. Therefore, the $300 a month circuit was replaced with a link that costs $15,000. That is a 50 month payback and you start realizing the benefits of your purchase. This is truly a smart move, yet you should be thinking about how will this benefit your department as well as the other public services in your area.
Public Interest
Yes, politics come into play, but this is truly a fiscally responsible decision. Instead of one small microwave for each phone line from Point A to Point B, the community can sometimes benefit from a high broadband link to serve multiple locations and all departments. The realized price may take you down from a 50 month payback to a 24 month payback. Instead of saving money for one department, the costs are spread out across multiple agencies.
I understand this is not as easy as it sounds, but sometimes the lack of understanding or consideration of all departments may lead to hasty decisions when an overall approach would best serve all agencies and users.
At Chicago Communications, we recently developed a solution that not only connects one dispatch center to their respective fire stations but also connects an adjoining dispatch agency tied to those same centers. If you are interested in connecting multiple sectors of your government or city, contact us today!

This article was written by Tom Treichler, Operations Director of Sales & Service at Chicago Communications. Tom has over 30 years of experience in the industry with a background in engineering, system integration, and wireless broadband. If you have any questions for Tom, or another representative at ChiComm, please contact us.