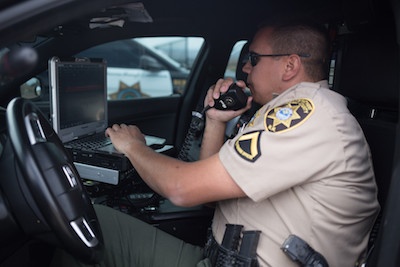 To earn the designation mission critical, a mobile radio for public safety must deliver the same robust functionality and innovative safety features as its handheld counterparts, and be easy to install and use.
Motorola has set the gold standard for land mobile radio technology for law enforcement, firefighters and emergency first responders, and the company has an estimated 80 percent market share in the United States, according to Morningstar.
It's no wonder then that the top four mobile radios for public safety are powered by Motorola. Below we'll take a quick look at each one. To make the right selections for your department, make sure to work with two-way radio service providers who specialize in public safety.
APX 1500
APX 1500: Compact and easy to install
Ideal for: Local government, public safety agencies and public works departments in need of a budget-friendly mobile radio solution
Standard features: Intelligent lighting, dual-mic noise suppression, ADP privacy
APX 4500
APX 4500: An intuitive, durable and budget-friendly radio that's easy to install
Safety features: Integrated GPS, intelligent lighting, voice announcement and encryption
Ideal for: Public works, utilities, rural public safety, transportation and natural resources customers
APX 6500
APX 6500: Geared toward flexibility; allows users to choose from four control heads, mid- and high-power models and several installation configurations

Safety features: GPS location tracking, intelligent lighting and one-touch controls
Special benefit: Has twice the voice capacity, which allows for additional users on the system without requiring more frequencies or infrastructure
APX 7500
APX 7500: Delivers top-of-the-line audio quality, ergonomics and interoperability
Safety features: Integrated GPS for outdoor location tracking, enhanced encryption, intelligent lighting
Best known for: Crystal clear audio that withstands the harshest conditions and most ear-splitting background noise
A Solution for Every Situation
Whether you're a large public safety agency or a small public works department, there are mobile radio options available that can be tailored into a solution to meet your unique needs.