The
Bud Billiken Parade: the
oldest and largest
African American
parade in the U.S.
It's 5 am on the second Saturday of August in Chicago. The roads surrounding a 2.5 mile area radius are being closed and soon people will start gravitating within that area, as the wheels of a grand production come into motion. Many months of planning and hundreds of hours of preparation have led to this day. Everyone involved has to be at a certain place at a certain time because they've only got one shot to get things right. This special day I'm describing is the annual Bud Billiken Parade that's put on by the Chicago Defender Charities. The parade approaching us on August 10th will mark 84 years since its inception! Even though the parade itself has aged 84 years already, the event continues to thrive stronger than ever. It now boasts an audience of roughly 2 million along its route and is televised nationally on WGN-TV to over 25 million viewers. The Bud Billiken Parade has become the 2nd largest parade in the United States and is known for having famous guest appearances such as (then Senator) Barack Obama, who served as Grand Marshal for 2 consecutive years. But what's most important to know about this parade is even after eight decades of existence, the mission behind the parade has always remained the same: "to improve the quality of life for African Americans through educational, cultural and social programs."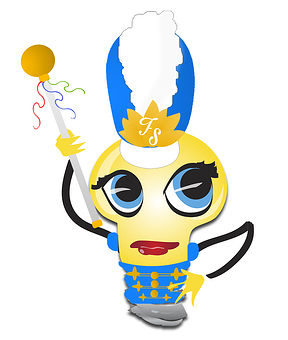 What does this have to do with Chicago Communications? As you may have guessed, ChiComm has supplied two way radio rentals to the parade's organizing committee the past few years. And recently, I spoke with an asset of the parade, Head Marshall Anita Bailey, to get the inside scoop about the highly anticipated upcoming event. Anita has been involved and in support of the parade since 1990, when worked for the Chicago Defender Newspaper. Since then her responsibilities have increased. Besides coordinating the radio communications, Anita's most important role as a head marshal is to make sure the parade starts on time and that it stays in motion. Sounds like quite a challenging task when you consider there are about 250 other volunteers working the parade among the 90,000 participants who are in the parade itself. Each volunteer belongs to a crew with their own responsibilities and instructions given by Anita and other head marshals. So, how do they do keep 90,000 people moving along a 2.5 mile route? Instant communication.
As with any event of this size, safety and security are always considered a top priority. And when it comes to safety and communication, "Radios are an absolute must," says Anita. "Safety is very important and we must be able to communicate at all times. If there is any kind of incident, getting in touch with the command station or medical personnel, whichever is needed, the radios make that instant communication possible."
The radios are dispersed to all head marshals plus volunteers stationed at 10 different locations throughout the parade route, including chief officers, other coordinators and emergency personnel. As mentioned, it's crucial that the parade starts on time and for things be kept in motion. So by providing an easy way for marshals to quickly communicate, they can essentially help control the parade and act as guides to participants in the parade who need help getting to the right place. The parade also relies on collaboration with local authorities (spanning from the Streets & Sanitation to Chicago Public Schools to Public Works departments) in taking further safety precautions and carrying out emergency evacuation plans when necessary.
In addition to the parade there's a festival in the park that starts at 10am where there's fun and game for the kids (pony rides, face painting, etc.) And since the parade remains focused on the importance of education for children of all ages they also host a Scholarship Program benefit event held the day prior to the parade. When all is said and done Anita told me, "Every year it's such a beautiful day, but it would be impossible to do it without the radios! And Diane (from Chicago Communications) is such a pleasure to work with, we have such fun getting things set up."
The staff at Chicago Communications is honored for getting the chance to work with Anita--and also for playing a small part in such a widely-recognized, prestigious parade. Make sure to tune into the parade on August 10th!
Read about other cool events ChiComm's rental department has been involved with here!
This article was written by Jill McNamara, Internet Marketing Coordinator at Chicago Communications. Jill has written all of the Meet Our Techs & Employee Spotlight articles for ChiComm's blog and continues to seek opportunities for similar articles.