Did you know that Chicago Communications offers exclusively to our customers, the convenience of purchasing their most common accessories and batteries through our website?
In order for our account executives to be more attentive to your needs we developed this program to instantly place an order and notify you and your account executive as soon as the order is placed.
Here's how it works.
Once you're enrolled in the program, go to our website www.chicomm.com and scroll to the bottom of the page, where you will see [Customer Login] and select it.
Sign In using the user name and password assigned by Chicago Communications.

You will be presented with your company's personalized list of accessories. Select the quantity needed by item.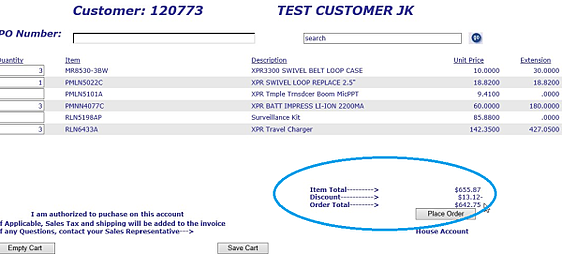 You can now review your order, place your order, save your order or empty the cart and start again.
Did you notice that there is an automatic 2% discount applied to your order?
Once you place your order you can leave a message regarding any special shipping or handling instructions.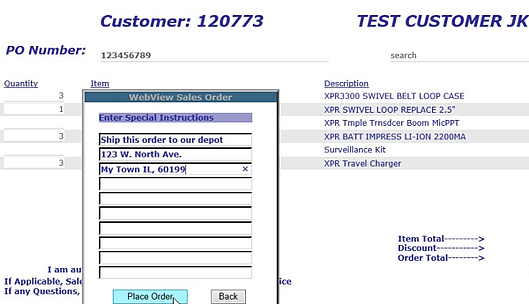 Press [Place Order] one more time, and we will take care of the rest.
Depending on the time of day you placed the order and if the equipment is in stock it can ship the same day.
You as a ChiComm Customer can enroll in our exclusive WebView Sales program.
You can purchase select items that you would normally order through your account executive.
You will receive a 2% discount on each item ordered.
You and your account executive will receive an email acknowledgement when you place your order.
You can have a Fast, Convenient way to order accessories.

This article was written by Joe Sopron, IT Director at Chicago Communications. Joe has over 20 years of experience in the industry. If you have any questions for Joe, or another representative at ChiComm, please contact us.