We all know Next Generation 9-1-1 (NG911) is the future of public safety communications, and a diverse coalition of national 9-1-1 stakeholders is pushing to make that future a reality sooner rather than later.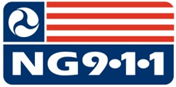 The newly formed
NG911 NOW Coalition
has announced a national push to ensure that "by the end of the year 2020, all 9-1-1 systems and call centers in all 56 states and territories will have sufficiently funded, standards-based, end-to-end IP-based 9-1-1 capabilities, and have retired legacy 911 systems, without any degradation in service."
Who Is NG911 NOW
The coalition is led by organizations including the National Association of State 911 Administrators (NASNA), the Industry Council for Emergency Response Technologies (iCERT) and the National Emergency Number Association (NENA). They're working in cooperation with the National 911 Program and the Next Generation 911 Institute.
By leveraging an Internet Protocol (IP)-based system, NG911 enables Public Safety Answering Points (PSAPs) to communicate with the public, first responders and each other via text and picture message, video chat, social media and more.
There are seemingly endless potential benefits to the enhanced system, including the ability for first responders to locate victims and patients through GPS-enabled mobile devices or vehicles and the option for call centers to transfer their calls should they become overloaded or inoperable during a large-scale emergency.
Advocating Progress
Advocates and 9-1-1 leaders have long expressed frustration that the vast majority of public safety agencies haven't kept pace with the technology that consumers use every day. The new coalition, and their public push to move the country forward, represent an unprecedented unified effort.
The coalition has pledged to build further partnerships with government agencies, public safety organizations and members of the emergency services industry to implement an action plan, secure funding, and develop governance, best practices and policies.
NG911 Progress To Date, And Barriers
While the technology has long been available for the shift to NG911, barriers such as cost, personnel, training and interoperability issues have been holding agencies back.
In a 2014 NG911 progress report of 39 states and territories, 21 percent reported that their NG911 systems are 100 percent operational, 51 percent described their system as zero percent operational, and the rest fell between eight to 70 percent operational or "unknown."
The Federal Communications Commission has estimated it could take up to $2.68 billion over 10 years to provide enough network connectivity to all PSAPs nationwide to support NG911. That estimate doesn't include related costs such as new or upgraded equipment or training.
To meet your needs for state-of-the-art public safety communications, contact Chicago Communications today!