Employee Spotlight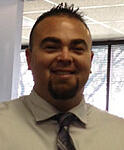 Owen Lauerman began working at Chicago Communications two years ago. He will be celebrating his 2-year anniversary with the company on September 4th. (Happy Anniversary, Owen!) But how did the stars align, landing him here at Chicago Communications? In Owen's case, it's clearly all about timing.
Owen grew up in Melrose Park, a suburb of Chicago, and after living in different parts of the world and the U.S., he ended up back in the area. He's the youngest of three siblings, having two older sisters, and wants everyone to be clear that he "was never the baby of the family." While in high school, Owen enlisted in the Marine Corp when he was seventeen because he wanted to "experience life and see the world". After completing Training Camp, when asked where he'd like to be stationed – East Coast, West Coast, or Overseas – Owen picked "overseas" without question. He was based out of Okinawa, Japan and absolutely loved it. He was a Division MP, providing security for convoys and performing reconnaissance for the front-lines when needed. He remained in the Marine Corp for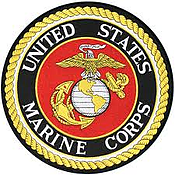 five years, wrapping up his duty at Camp Pendleton in Southern California, and departed with an Honorable Discharge. He stayed in California for a few months and then traveled the U.S. for a bit before returning to the Chicago area.
Upon returning to the area, Owen went to college and worked as a Bouncer in a local establishment. While there he met his future boss, and started his career in sales selling automobiles. After selling a car to the President of Verizon, who liked his sales approach, Owen transitioned to Verizon in business-to-business (B2B) sales. From there he was recruited by AT&T, where he spent three years, again in B2B sales, and then was recruited by T-Mobile into a Regional B2B sales role. While at T-Mobile he learned his position would be moving to New York, and it was right about that time that a recruiter contacted him for the Account Executive position he now holds at Chicago Communications. Timing is everything, right?
Owens sales territory at Chicago Communications includes Western and Southern Cook County, Will County, Gary, Indiana, parts of DuPage and Kane Counties, and parts of Grundy County, and he works hard to cover it. It's also not a bad thing that he's highly competitive and doesn't like to lose – not a bad trait for an Account Executive to have. If you ask him what his two years at Chicago Communications has been like, he'll tell you "insane, but a good insane". What does that mean? It means learning something new every day given that there is so many facets to wireless communications and communications systems. And it also means pressure, but it's the kind of pressure Owen likes and that he's learned to handle as a result of his military experience. To him, it's "a lot of fun for the most part". He also likes that everyone in the company is always willing to help. In particular he likes the "awesome engineers" we have. In his words, "They could be in the middle of some huge project, but they'll always stop what they are doing and answer even the smallest question I might have." He really likes that "everyone here works as a team".
So what does Owen like to do when he's not working? Owen is an outdoorsman. He likes boating, having BBQs with friends, fishing, hunting, and riding ATVs. He is also a fan of the 1920s and 30s era and has his sights on buying an old classic Mercury Lead Sled in the next year to restore and modify to his own specifications. Not sure what one looks like? They're pretty cool! Here you go…..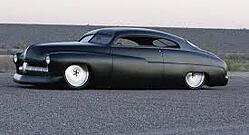 Never met Owen? My guess is someday you will. He's going to do everything he can in life. He's energetic, upbeat, always moving, always thinking, and always wanting to try to figure something new out. And his motto, "I work hard and I play hard." After talking with him to write this article I find that his motto suits him well.
If you ever need communication equipment, Contact Us and ask for Owen!

This article was written by one of Chicago Communication's Principals, Cindy Glashagel. Cindy has over 27 years of experience in the industry. She held many positions during her tenure at Motorola, beginning with Systems Engineer and other various customer service, quality & operations management, and HR positions before resigning to start Chicago Communications, LLC. If you have any questions for Cindy, or another representative at ChiComm, please contact us.