Fred Budge
Fred has 38 years of experience being a Bench & Field Technician. He started at
Chicago Communications
in 1991. He specializes in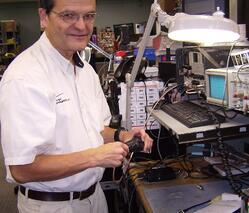 portable and mobile two way radio component work, which is rare today. A lot of other shops don't go past a certain point of repair into the detailed component issues, but Fred still does.
Career History: After graduating from high school in 1967, Fred attended a college with a 2 year Technician/Electronics/Engineering program where he determined his interest was in communications. Just after finishing, he was drafted into the army for the Vietnam war for 2 years. Afterwards, he started working for MetroCom, which was a chief competitor with Chicago Communications for many years. He worked as a Bench/Field technician there for about 17-18 years until they were bought out by ChiComm. He decided to stay on with ChiComm doing the same type of technician work. He continued his education by taking courses and teaching himself on the job in addition to the 2 weeks a year that ChiComm sends him to training sessions.
A couple things he remembers of being on the job: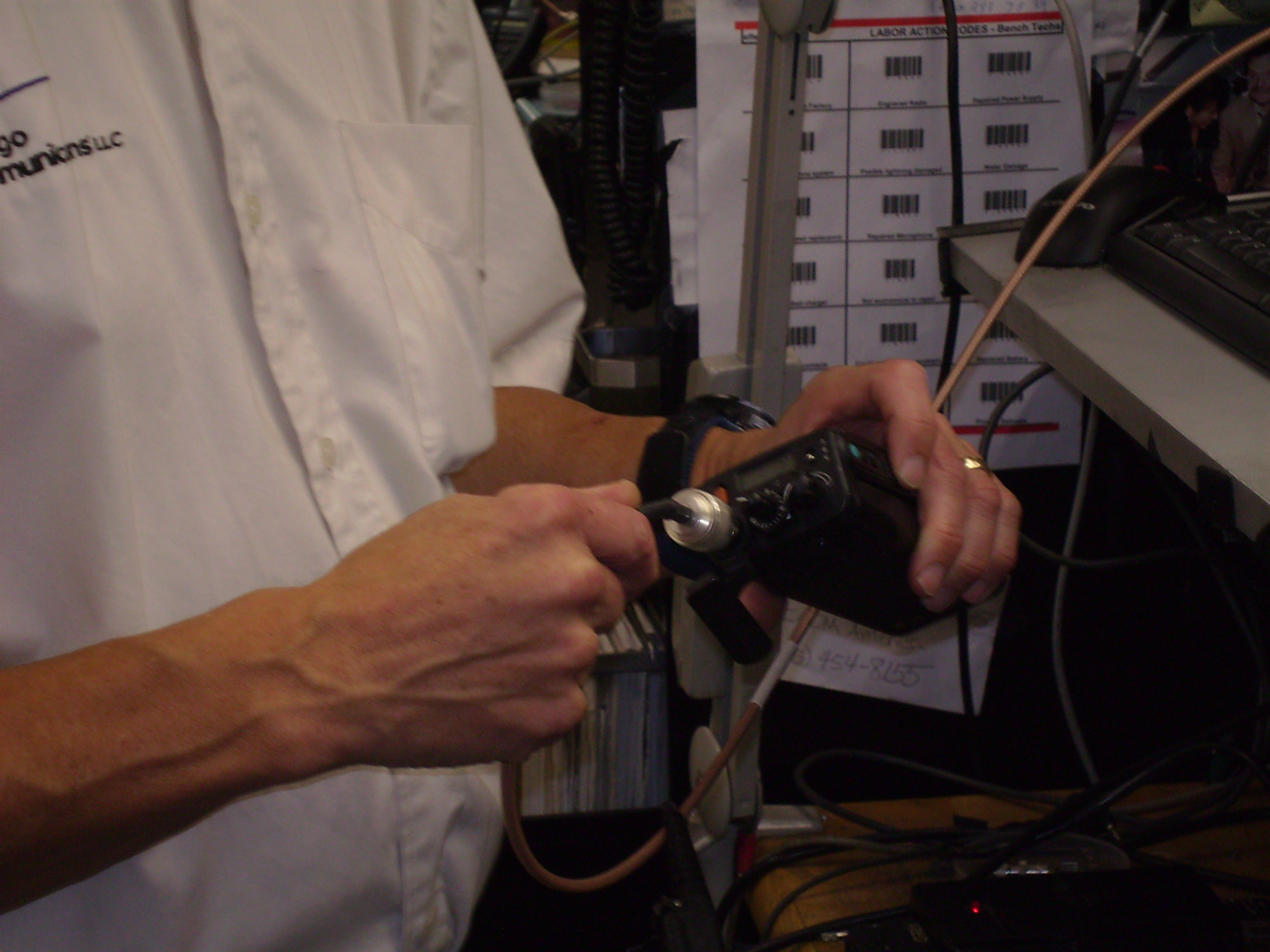 -In the late 1970's he was involved with the experimental phase of cellular and he remembers just the license alone to have one cost $5000 without any equipment then.
-The original purpose of cell phones was in case of emergency and emergency only. Keep one in the car in case it broke down, etc.; not to be chatting while you're on the tollway.
-The job was different back in the seventies and eighties because equipment was much more expensive then it is today. In most cases radios were almost as expensive as cars. Now a days the price of radios has dropped so much, people tend to throw them away and get new ones but back then you fixed them no matter what.
Today Fred alters between working in the field and on the bench, wherever his expertise is needed. He says, "if you can't fix a radio within an hour, it's probably not worth fixing because it's too expensive after that."
According to Fred, if he wasn't a technician he would be an engineer. If he could choose to be anything though, he'd have been a professional baseball player: "but you have to be really good to do that!" he says. Thankfully, being a technician is what he's really good at, and ChiComm is lucky to have him as part of the team.