Employee Spotlight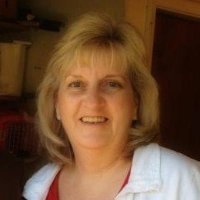 Barb Wittenkeller has been an employee of Chicago Communications for just over twelve years. She is a member of our Finance and Accounting department, handling a number of critical responsibilities for the company. She performs bank and credit card reconciliations, works with our sales folks and service dispatch teams on sales orders and service billings, assists with handling in-bound telephone calls and walk-in customers, orders and maintains office supply inventory, and is also one of our two company notary publics. Additionally, she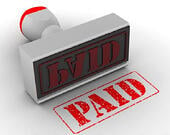 helps to coordinate, prepare for, and clean-up after any of the employee gatherings or events we hold (and she makes some GREAT appetizers for them too).
So, how did Barb find her way to Chicago Communications? Barb grew up not too far from our Elmhurst office in the Village of Franklin Park, and has pretty much remained in the surrounding area her entire life, which she loves. She attended East Leyden high school and went on to college, taking a number of computer classes to hone her skills in that area. She got married shortly thereafter and raised two children. (She's also now a proud Grandma of almost a year!) When her youngest child started kindergarten, Barb headed out into the job market. She began working as a receptionist in a job share environment at a company in Franklin Park with another working mom. It was a great job for her as it allowed her to get her children off to school, work the mornings as a receptionist, and then return home in time to greet the kids. When Barb's oldest child started high school, Barb began working full-time in a production control position at a generic pharmaceutical company, where she was responsible for entering orders into the system and getting the orders out onto the production floor. She also had responsibility for inventory. Unfortunately, the company experienced some financial difficulties and eventually had to close its doors, so after nine years Barb found herself looking for work elsewhere. It didn't take her long though. Barb soon started working at a steel manufacturing company in Addison, again in production control, but with additional responsibilities in shipping and order fulfillment. She remained there for approximately five years, at which time the company decided to move its operations to Mexico. It was then that Barb learned about an employment opportunity at Chicago Communications in Accounts Receivable. She submitted her resume, was called in for an interview, and landed the job. The rest is history.
When not working at Chicago Communications, Barb likes to spend time with her family and grandchild.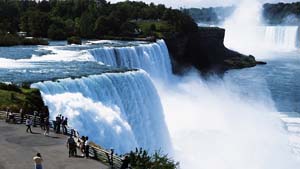 She also likes to travel. She and her husband like to explore different places when they travel, so they plan two fun trips a year (and for the record, she said it would be more than two trips a year if she had more vacation time ….. a hint for me, I believe). She also enjoys golfing, participating in her bi-weekly bowling league, which she was just recently voted Vice-President of, and strategizing her shopping excursions. Barb loves to find bargains, whether it through current sales or coupons, and finds it a fun challenge to determine some way of combining both to minimize her spend when making purchases – a trait she brings back to work with her thankfully!
Does Barb enjoy working at Chicago Communications? (I know, loaded question, right?) Yes she does. She said she really likes the people she works with, enjoys what she's doing, and she has "the BEST boss" (who by the way, isn't me).
So remember …. the next time you call Chicago Communications or pay with a credit card you may talk to Barb. Be sure to ask her about her travels. She's been to some fun places, and will be on her way again very soon!

This article was written by one of Chicago Communication's Principals, Cindy Glashagel. Cindy has over 27 years of experience in the industry. She held many positions during her tenure at Motorola, beginning with Systems Engineer and other various customer service, quality & operations management, and HR positions before resigning to start Chicago Communications, LLC. If you have any questions for Cindy, or another representative at ChiComm, please contact us.