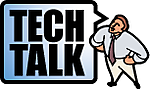 Every day we see it more and more. The term IT Director, CIO, MIS Coordinator are becoming the catchall for ANYTHING electronic. Chicago Communications deals with wireless devices, systems and networks. As we work closer and closer with IT departments to improve both radio, network and cellular coverage, connectivity between buildings was typically left up to the telephone company. Telephone lines and T1's provisioned between buildings are now being replaced by IP Networks through Microwave and Fiber connections. Problem is, many of the systems in place are still legacy that require plain old telephone lines (POTS).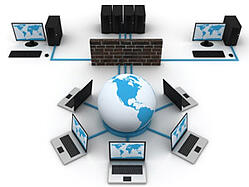 IT Directors are trying to find ways to make their State of the Art IP Networks work with legacy telephone devices during these years of transition. Not only are telephone systems an issue, but the radio systems, ring down telephone lines and even fax lines. The legacy telephone systems that the phone company has had in place is slowly dwindling . You need to find a work around to leverage your new wide area network or local area network to provide these legacy services.
Sales of Gateways and termination units have increased 50% over the last year as word of the telephone company wanting to get out of the copper telephone line business is spreading. Whether true or not, connecting to your legacy equipment through telephone circuits is very costly and data connections whether from the telephone company or through your own Fiber or Microwave systems are cheaper yet leave challenges to legacy equipment.
IT Departments are becoming solutions services to companies and corporations required to meet these diverse challenges in technology. Chicago Communications works closely with our customers to develop strategies to help leverage legacy systems to new network technology. As the times change so do networks and services. It's a matter where you are versus where you are going. The days of contacting the phone company are now left to you to provide those services. You have the technology, as your education put you on the cutting edge, you just need to understand the legacy systems to bring it all together.

This article was written by Tom Treichler, Director of Sales & Service at Chicago Communications. Tom has over 30 years of experience in the industry with a background in engineering, system integration, and wireless broadband. If you have any questions for Tom, or another representative at ChiComm, please contact us.