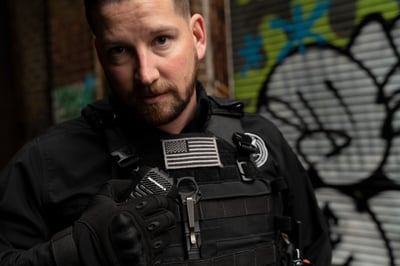 For professionals in public safety, the demand for clear, responsive communications is tremendous. To enhance capabilities and give first responders the tools they need to save lives, industry has responded. One example of this is the Motorola APX Next public safety radio, which launched last fall.
When seconds count
Across industries, public safety is perhaps the area of greatest need for cutting-edge technology. First responders operate in complex, high-stress environments. Communication, collaboration and access to information are critical to make split-second decisions.
In response to these needs, companies like Motorola have stepped up. It was reported that the company worked closely with the public safety team of the New Orleans Office of Homeland Security to build a radio that goes beyond what was believed to be possible.
The power of Motorola APX Next
What they built was the Motorola APX Next, a next-generation mission-critical Project 25 (P25) public safety radio with LTE for enhanced communications and data-centric application services. Motorola Solutions reports the radio was created after more than 2,000 hours of extensive field research and testing with multiple law enforcement agencies to create an intuitive and intelligent technology that would allow responders to remain "eyes up, hands free, and focused."
With Motorola APX Next, public safety officials can:
Take advantage of SmartConnect, which detects when an LMR signal is low and automatically switches to LTE broadband connectivity ensuring continuity of PTT voice communications. For first responders, this means they can focus on communications and not worry about whether connections will be cut off.
Automatically share their location data over broadband to a dispatcher's mapping console, providing dispatchers with up-to-date location information every three seconds. This lets responders track situations with speed and precision. They can also track as many units as they need, without impacting the overall radio system.
Rapidly update the radio's software and configuration data over broadband, even when it is in use. This Smart Programming feature reduces time needed for setup, programming and management tasks.
Keep their gloves on. Motorola recognizes that public safety officers are deployed on the scene often out in the elements. The touchscreen on the Motorola APX Next can be used while wearing gloves. It holds up to dust and dirt, and is water resistant and visible in all lighting conditions.

Importance of ViQi
One of most powerful features of Motorola APX Next is the ViQi Virtual Partner, which allows first responders to retrieve information from remote databases using natural language interactions. This gives users more intelligence in the field, faster operation, and lets them easily retrieve information from state and federal databases using simple voice commands.
To use, responders simply press and hold the assigned ViQi button on their radio or remote speaker microphone and make requests using natural language. With current capabilities, ViQi can:
Check driver's license numbers
Run plates
Check vehicle identification numbers
In the future, AI technology will be able to query other databases and provide additional assistance such as calling a tow truck or animal control.
The Motorola APX Next is designed to combine a natural user interface, streamlined ownership experience, and mobile access to intelligence in a rugged, reliable public safety radio. For officers in the field, this can add up to a game-changing communications experience.
To learn more about how technology can improve your public safety programs and initiatives, including 911 Communications, contact us. And to make sure your operations are efficiently covered, download our free Public Safety Communications Checklist.