Meet Our Techs: The Experience Behind ChiComm

It's not often I sit down with a technician who's been around long enough to experience significant political events, numerous civil rights movements, several wars, plus the development and infancy of several revolutionizing technologies. Realizing I have a small space here to summarize our discussion, I will do my best to highlight the most relevant of Bill's path to ChiComm.
Bill currently holds the title for longest standing employee at Chicago Communications, approaching 45 years with the company. After he graduated high school in 1962 he attended DeVry Technical Institute, where he completed a Radio, Television & Communications program. While attending DeVry, he worked for Zenith (a television manufacturer) and the Chicago Stock Exchange (CHX). At CHX Bill worked as a messenger, often running back and forth between the order takers and the brokers in the pits. He said, "You had to be careful when doing this not to get hurt because the brokers were always holding either pencils or smoking cigars, and with all the intensity in the pits, you could easily get poked or burned."
After Devry, he worked at another TV factory for 6 months as a production analyst. (Today there are no longer any TV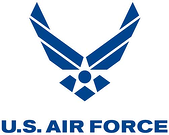 manufacturers still in business in the U.S.!) His career took a turn shortly after when he voluntarily joined the US Air Force, serving for 4 years as an electronic aircraft technician. During those years he was stationed mainly out of the country, part of the time which was in Vietnam during the war. His role in the Air Force was to perform instrumentation and navigation care on all the aircrafts, including jets, planes, helicopters, etc. After being discharged from the military in 1966, he got a job for Motorola as a production technician. His work on radios there was confined to a factory, and he decided he didn't want to work in just one place all the time. So when he heard of an opportunity at Chicago Communications from a friend who had gone there from Motorola, he gladly followed suit.
As most technicians at ChiComm do, Bill started as a bench technician, training for 6 months before going out into the field. The next several years were spent back and forth between the bench and working in the field, until he received a very unique opportunity. In 1980 he was invited to work with Illinois Bell engineers on the trial system of cellular for two years. He was on the team that pre-developed cellular phones for commercial use, also testing and repairing them. After succeeding in this project Bill was invited to compete in the foot race event at Soldier Field, where the winner contributed to completing the very first commercial cellular phone call, in 1983! This stands out as a major highlight in Bill's career. After cellular went commercial, Bill's work became focused on mobile cellular phones in cars. In the beginning, there was a huge demand for the phones, even though obtaining these mobile phones cost thousands of dollars to the user!
Once the cellular boom died down he went back to working on public safety projects involving installation of consoles and communications systems for police departments and 9-1-1 dispatch centers. In the 90's Bill got involved in installing microwave systems in buildings.
Microwave systems were used for high speed data phone and internet services from building to building. All this work with system integration was a prelude to the years to come. Once cellular phones went from being only used in vehicles, to being portable, a huge issue arose. Many people were not able to get a signal to use their cell phones inside buildings. ChiComm was able to step in, whether it was in basements, factories, office buildings, schools, jails, you name it; and install cabling, antennas and amplifiers to bring the signal into that building. This continues to be relevant today since 80% of cell phone usage is from inside buildings.
That brings us back to present day! The most consistent type of project Bill worked on has been in-building system solutions, which he's now specialized in for the past 12 years. In building systems involve improving coverage for both radios and cell phones. BDA's often improve coverage of agencies because their building may be far enough from the cell site that devices don't work properly. Bill focuses on bringing the signal back into the building and redistributing it to all users. "I enjoy the work of going from start to finish, from design to install to implementation of getting a system up and running. And I enjoy seeing how the people using the phones in the building are so grateful. They're often saying to me, 'Hey, my phone works now, and it never did before!' Knowing that your efforts have not only pleased the customer, but that you're also helping the end-user as well, it's very gratifying," Bill says.
So why has Bill stayed here, all 44 years? "They're used to not be very many companies that did this kind of work, and even though everything ties back to radio at ChiComm, working here has brought many great unique experiences that I've been involved in. It's always been a good place to work and it continues to get better under the newer management. The technicians here are experienced, goal-minded and dedicated; and the positive attitude of the owners makes you want to do better as well."
This article was written by Jill McNamara, Internet Marketing Coordinator at Chicago Communications. Jill has written all of the Meet Our Techs & Employee Spotlight articles for ChiComm's blog and continues to seek opportunities for similar blog articles from current employees & customers. If you'd like to submit a suggestion for Jill, Contact Us!