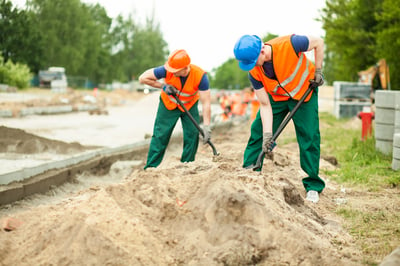 Professionals charged with ensuring public safety know there are always many factors at play, and part of their job calls for ensuring the safety of everyone involved. This includes emergency personnel at the scene, and employees in the workplace or at the construction site. To assist these professionals, Aervoe safety products can be used to control crowds, direct traffic, and provide safety. Here we explore these products and what they can do for response operations.
The Need for Safety Products
In an emergency situation, officers and responders are vital to the scene. But they are only as powerful as the tools they have to do their jobs. Depending on the scenario, equipment may be needed to:
Secure a working environment for medical crews, the police and media
Alert others to dangerous or hazardous environments
Direct and divert foot and vehicle traffic around the scene
About Aervoe Safety Products
Aervoe Industries makes a complete line of safety, traffic control and outdoor products designed for personal, public and industrial safety as well as outdoor recreation. According to Aervoe, every product is designed to meet the strictest environmental and quality standards. In addition, quality assurance is performed throughout the Aervoe process, including in manufacturing, formulation, mixing/batching, overseas product inspection, packaging and labeling.
Several Aervoe safety products can be purchased through Chicago Communications, on their own, or as part of an overall approach to secure communications, which consists of two-way radios, video surveillance and cybersecurity best practices. Aervoe public safety products include:
Digital flares. Aervoe safety products include digital flares that have seven display settings with flashing patterns. These flares are waterproof and can withstand being run over by any rubberized tire. They also come with a magnet so they can easily be affixed to vehicles and other metal sidings. The flares also come in a rechargeable case.
Baton flares. These are ideal for times when officers need to direct traffic in dark or congested areas. These hand-held flares also have magnetized stands so users can set them up in desired areas and walk away.
Collapsible safety cones. Also ideal for public safety and transportation officials are collapsible safety cones. Aervoe cones are 10 inches when fully extended and come with light-up LED displays. Each cone can be collapsed for easy storage, and is easily expandable for immediate use in the field.
Stackable charging solution. Another Aervoe product for public safety is the four-pack charging station, which can be plugged directly into a vehicle's 12-volt electrical system or into any 120-volt electrical wall socket.
Portable speed bumps. Finally, the Aervoe portable speed bump comes in 10-foot sections with high-intensity reflective tape and LED lights on the front and back. It can be easily accessed and unrolled at the scene. When finished, it then can be rolled up to fit into a 20-inch diameter nylon zippered case.
Depending on the size of the public safety agency and their geographic service range, multiple flares, cones, and speed bumps may be needed. This ensures responders are fully prepared to work in the dark, inclement weather or in crowed environments where it's essential to maintain access and safety.
These high-quality safety products can be effective tools whether for public safety or in overall transportation. To learn more about communications solutions, browse our blogs. Also, learn about other tools being used in transportation and logistics communications based on industry trends. Download our free survey report.