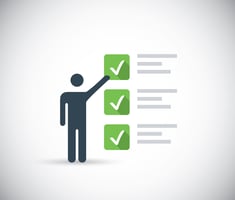 Are you considering renting radios for an upcoming project or event? You're not alone. Every year, companies and organizations from all over the country elect to rent radios for their short-term communication needs. For example, these rentals could be due to a summer event (like a parade or festival), a sporting event, or even a construction project. Whatever your need, renting two-way radios can be the perfect fit for your organization.
The rental process itself is streamlined and ensures customized solutions to your exact need. In short, the radios you rent are tailored to your specific needs. Sounds great, right?
To help you get started on this rental process, here is a brief look at everything you need to know about renting radios.
This is the most work you will need to put in if you are renting radios. After this, your communications provider helps steer the ship. Before you choose your provider, however, you should have a solid understanding of your needs.
This means you need to consider all of the different factors that play into your rental agreement, such as:
Number of employees (how many radios do you need?)
Length of rental (how long do you need the radios?)
What type of communicating will you be doing?
Where will you be located (and how scattered is your team?)
Your goal here is to note down the specific needs to can recognize so you can easily work with a provider to identify the best possible solution.
Things like customer service and willingness to demonstrate products really come into play here.
Determining Gear & Accessories
Having a provider to work with from the beginning helps ensure you and your team have two-way radios that fit your needs. In addition the radios, however, you should also consider the accessories you will be requiring.
Some of the most common accessories, like chargers, headsets, and batteries, can really make the difference in your communications experience. If your staff needs to be hands-free all day, your provider will direct you to some great earpieces and headsets. If you will require the ability to charge multiple radios at the same time, you will be able to rent charging stations that can house up to six radios.
If there is an accessory that can enhance your experience, your provider will find it.
This part of the process really comes down to knowing the terms you need for your event. Are you looking to rent equipment for a few days, or is this a summer-long project? Again, finding the right provider means flexible terms, and they should help you in every step along the way.
Once you have everything signed and ready to go, getting set up is the next step. The best providers offer product demonstrations to teach you and your team how to use the radios and accessories, and ensure everyone feels comfortable doing so.
After it is all set up, you are ready to go with your radios.
Once your rental agreement wraps up, your radios and the accessories are returned to the provider. It's that simple.