There's exciting technology news from Down Under: A newly announced pilot program in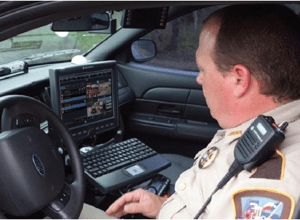 Australia by Motorola Solutions and Ericsson is looking to bring next-generation push-to-talk communications to mobile radios, starting with the quickly evolving public safety market. The project builds on the major role Motorola mobile radios and Ericsson communications technology have played in the communications marketplace.
The trial technology is a key to forging a way for traditional radio voice communications to integrate and expand via mobile broadband.
Ericsson and Motorola are working alongside Telstra, the leading telecom and information services company in Australia with nearly 17 million mobile subscribers. The trio is also collaborating on creating global standards for a solution that would meet the unique needs and requirements of public safety users.
Bridging Mobile Radio Network–Smartphone Divide
The new technology aims to bridge today's mission-critical mobile radio networks and the reach of LTE, allowing more users who are carrying smartphones and other mobile devices to access the networks. The companies note that the combined access will increase public safety agencies' capacity during emergencies, and help them make better and faster decisions about how to deploy resources.
The trial also combines the expertise and offerings of each company: Ericsson brings the efficiency of its network infrastructure, Motorola Solutions brings its experience with mission-critical communications for public safety, and Telstra makes available its vast network and expertise in next-generation communications.
Bruce Brda, executive vice president for Products and Services with Motorola Solutions, had this to say about the collaboration:
A 'Vision for Smart Public Safety'
"This project is part of our vision for smart public safety, Next-Generation Mobile Intelligence, that is helping agencies deliver better community safety outcomes through a dynamic mix of technologies," he said. "Connecting a greater number of public safety officials will help to increase situational awareness and efficiency among first responders in the field."
The collaboration will yield features that are uniquely important to public safety users including:
Optimized push-to-talk response to ensure real-time communications with minimal delays;

Flexible management of group communications integrated across both radio and broadband networks;

Call preemption for LTE devices including smartphones, tablets and desktop computers.
The potential reach of the program is ambitious: Telstra is looking to cover 99 percent of Australia with its LTE networks by the end of June 2017, enabling the expansion of push-to-talk communications to more public safety agencies and their users. That's an area of nearly 3 million square miles.
To meet your needs for state-of-the-art communications systems, contact Chicago Communications today!