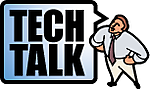 How many of you received a local trade flier indicating "Hi Power Radio, Built for Heavy Duty Use" or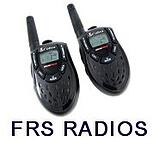 "Feature-Packed, and Promises Uncompromising Performance." Or maybe you purchased some radios from your Industrial Supply Company who carries them in their catalog. You buy a handful and they suit your needs. You buy more and then more and then more. Now you have over 70 low cost radios all working against each other and your solution just became your problem. We see it day in and day out. People buy the cheap inexpensive FRS (Family Radio Service) radios for commercial use. It solves an immediate need, but creates a headache in the long term.
When your company does capital purchases, they research, compare and purchase. This means they don't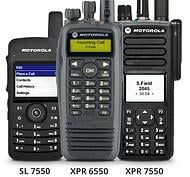 necessarily purchase the cheapest item, it means they did their research and Over the Life of the Product, they determined it will give them the greatest value. In addition with further insight the buyer realizes that the product they purchased has the ability to grow with the organization. I always like the Good, Better and Best scenarios. There are multiple levels to approach a purchase. For radios, good gets you a standard radio that can talk from here to there, Point A to Point B. Better gets you a similar radio with enhanced features and potentially higher tiered batteries. Best gives you that plus a migration path for a system that can grow with your business. It meets your needs now, tomorrow and 5 years down the road.
Did it cost you more? Up front, but over the life of the system the payback is much greater. A digital radio gets you more than a talking between two points; todays radios such as MOTOTRBO get you so much more. Eliminate the cheap solutions for the quick fix. Eliminate the Cell Phones that promise so much more than you need and get the right solutions for your business!

This article was written by Tom Treichler, Director of Sales & Service at Chicago Communications. Tom has over 30 years of experience in the industry with a background in engineering, system integration, and wireless broadband. If you have any questions for Tom, or another representative at ChiComm, please contact us.