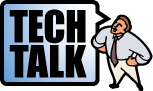 During a site walk for a pre-proposal meeting with a School District, I noticed the following technologies:
Analog Radio from Motorola

Digital Radio from Motorola

Digital Radio from Hytera

Unlicensed Digital Radios from Motorola

I stopped to think about this. The School District has no money, four incompatible radios and the need to provide safety, maintenance and transportation for students and faculty. The question immediately turned into why didn't the retailer advise the customer of the problems of purchasing a disparate systems?
It was easier to sell them a different technology because of cost.
Well the School District got smart. The District contacted Motorola to come assess and then write an RFP to provide a single solution that allows for a unified communications system across the District. A pre-proposal meeting had three radio dealers all sitting and discussing the solution with Motorola at the table as the consultant to the school. Regardless of winning this RFP or not, the customer is in the right position to realize a radio solution that will meet their transportation, security, maintenance and administrative needs.
Overall, a sound decision to contact Motorola and guide the School District through the process, ultimately saving the school money and choosing the right technology. I encourage all School Districts in similar situations to reach out to Motorola and have them or ChiComm advise on a comprehensive District wide solution. For more information, contact Chicago Communications today.


This article was written by Tom Treichler, Operations Director of Sales & Service at Chicago Communications. Tom has over 30 years of experience in the industry with a background in engineering, system integration, and wireless broadband. If you have any questions for Tom, or another representative at ChiComm, please contact us.