If your current emergency equipment plan involves having personnel carry multiple two-way radios to communicate with everyone they need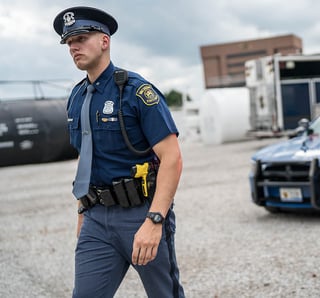 to reach, it's time to explore your options.
Truly interoperable solutions are available that eliminate the need for juggling radios, and they highlight the importance of updated emergency communications equipment for both today and into the future.
Here's a look at several ways that digital radios ensure emergency equipment interoperability.
Digital vs. Analog
You may otherwise be happy with your analog radios, but the fact is that they offer no or limited ability for your department to communicate across jurisdictions, leading to the need for multiple radios. Analog radios also won't help you prepare for the future of NG911, or Next Generation 911.
Digital two-way radios, on the other hand, have the potential for full interoperability with other local, state and federal law enforcement, schools, campuses, and more. And that goes for both hand-held devices and mobile radios.
To ease the transition, devices are currently available that work with both analog and digital radios so you won't have to switch everyone all at once.
Multiband Radios
Devices such as Motorola's APX 7000 portable radio offers firefighters and first responders the ability to instantly communicate across any of two frequency bands or police frequencies, including: 700/800 MHz, VHF, UHF range 1 and UHF range 2.
The capability is essential for fire districts or departments tasked with covering large geographic areas and/or disparate radio systems.
No More Juggling
Given the role of emergency radio as a key piece of emergency equipment in disaster response, having a solid solution in place can save time, money and more.
Having a single radio takes the focus off of juggling devices and places it back where it belongs – safely addressing the situations at hand.
Get a free estimate for your 911 solutions here.