Tech Talk - IP Delay and DMR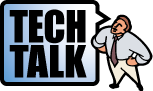 With the ever changing two way radio market migrating toward "Digital Mobile Radio" (DMR for short), we are challenged with a different set of issues: Networking. Networking is the highway of the future for communications, commerce and now two way radio. What we learn is that although we have blinding "gigabit" speeds, we actually run slower than traditional analog. We found this out the other day by putting in a radio channel at a remote site. This site is connected to the dispatch end by a fiber optics network. In order to use the fiber network we have to convert the analog audio to digital, convert the digital to IP and route this digitized audio to the other end through network switches and routers. At the other end we convert this IP digitized word back to analog to be rebroadcast over the transmitter.
The problem, it takes about 300 milliseconds of additional time. If that doesn't sound like much to you, put that next to an analog signal and the end user gets a perceived echo from this delayed 300msec. As we know how to correct it, new solutions create new challenges.
Digital Mobile Radio will be the future of radio. It is spectrally more efficient than conventional analog radio. By using digital radios we get added channel capacity. Thus one conversation in analog yields two conversations in digital. Think of that 2X the amount of audio traffic for the price of one radio system. DMR has effectively doubled the radio spectrum.
Although the typical radio user is not enlightened to the FCC, Spectrum, Power Output and Frequency, they know that when they push the button the radio at the other side of the Plant should hear him calling. DMR expands the ability of a user to add more features to his radio system. So buying one radio system which used to allow for conversations to take place can also be used for GPS tracking, Private Calling, Text Messaging and Alarming just to name a few. It is like having your own personal Nextel Replacement System.
Read other articles about Analog vs. Digital.
Have you converted your system to be Narrowband compliant yet? We can help you at any step of the way. Contact us! Or click here to find out what happens if you don't get compliant!
This article was written by Tom Treichler, Director of Sales & Service at Chicago Communications. Tom has over 30 years of experience in the industry with a background in engineering, system integration, and wireless broadband. If you have any questions for Tom, or another representative at ChiComm, please contact us.