If you're purchasing a new facility and about to do a building condition assessment, you're probably expecting that assessment to cover the facility's structural and maintenance bases, but what about communications readiness? To make sure your assessment is painting as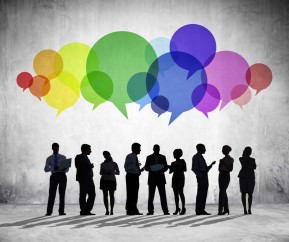 comprehensive a picture as possible, and to position you to meet your needs now and into the future, there are some key communications considerations to keep in mind.
Your users will be expecting instant and reliable connectivity from day one, whether they're relying on wireless communications, cell phones or two-way radios. As you're considering a property for your business, you'll need a realistic assessment of whether it'll support your communications needs or will require some help in the form of bi-directional amplifiers or other enhancements.
Here are some questions to keep in mind as you're carrying out your assessment:
Will You Need a BDA?
Bi-directional amplifiers, or BDAs, work by locating a wireless signal from outside of a building, for instance, an antenna on the roof, and amplifying that signal and rebroadcasting it throughout a coverage area.
If you're considering an older building, one with thick concrete construction or that has out-of-the-way areas such as underground parking garages, chances are there are "dead zones" lurking where cell phone coverage and radio signals will disappear.
BDAs can be a good option for ensuring consistent coverage no matter where callers or mobile workers are in the building. If you decide you need BDAs, include in your assessment some preliminary ideas for where to place them. BDAs rely on a distributed antenna system, or DAS, to pick up wireless signals and distribute them, and the DAS needs to be placed strategically for best results.
The importance of that placement is why it's a best practice to call in a professional installer.
How About a Repeater?
Two-way radio repeaters work by receiving data on one frequency and retransmitting it at a higher power on a different frequency. If your workforce or internal customers rely on radios to communicate, you may need a repeater to make sure they can keep in touch.
Repeaters have a more expansive coverage area than a BDA and can serve as base stations, or the base hub, for all lines of communication.
Will You Have to Boost Your Wireless Signal?
As part of your assessment, interviewing the current tenants about their wireless needs and usage patterns can be a great way to determine whether the facility's current capacity will be a good fit for you.
If interviews aren't possible, do a little digging into how the building was being used before and whether the business or organization was similar to yours.
If the wireless solution does end up needing some help, the Ruckus Wireless Zone Flex is a solid option, with users raving about faster connectivity, stronger signals and more consistent performance. At hotels that have deployed the Zone Flex, Ruckus says that complaints about their wireless have dropped by 80 percent or more. You'll have the chance to head off problems before they even start.
To get help assessing your facility's communications readiness, contact Chicago Communications today!