Ask for manufacturing technology examples, and most people will list the usual suspects of manufacturing engineering technology.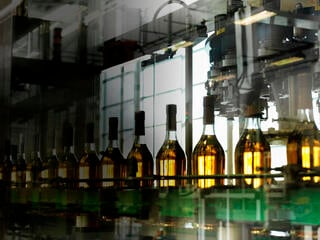 The Industrial Internet of Things, or IIOT, 3-D printing and cloud computing get all of the attention, but there is more innovative manufacturing technology out there to explore.
Here are three surprising manufacturing technology examples to keep things interesting.
Virtual Reality (VR) and Augmented Reality (AR)
According to a recent survey by PricewaterhouseCoopers, more than one in three U.S. manufacturers currently use or expect to adopt VR and AR by 2018.
Manufacturers are using VR and AR technology to modernize their processes in a variety of way, including:
Assembly and maintenance training for the next generation of young manufacturing workers and leaders
Inventory management using "smart glasses"
Designing and building

Automotive Lightweighting
Lightweighting refers to the process of reducing the weight of vehicles, leading to better fuel efficiency and performance, by substituting materials and processes. And yes, 3-D printing is one of the technologies making the changes possible.
Lightweighting has been transforming the automotive industry for years, and the technology continues to evolve, with new key materials and corresponding warehouse equipment.
It's one of the manufacturing technology examples to watch as trends drive big changes –no pun intended.
An End to Communication Device Juggling
This last one doesn't involve manufacturing technology examples as much as it does manufacturing technology enablers.
Two-way radios remain the dominant mode of communications in manufacturing, according to The Motorola Solutions 2017 Manufacturing Communications Survey.
Forty-five percent of survey respondents listed two-way radios as their primary form of keeping in touch, and a whopping 78 percent said most workers use multiple devices to keep in touch. As radio use increases, the goal is for workers to stop juggling and keep collaborating.
Surprised?
There are almost as many manufacturing technology examples as there are sectors of the industry, and it's an exciting time for people pursuing manufacturing careers and participating in events like Manufacturing Day.
Did any of the picks on this list surprise you?