The trend of 911 dispatch center consolidation isn't going anywhere, and in some places, consolidation is even becoming the law. The impact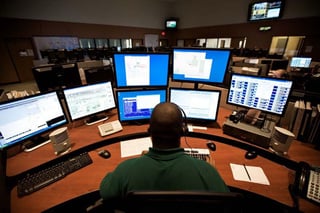 on cities and towns varies widely, with some municipalities singing the praises of joining forces and others dreading the potential costs and losses of jobs.
Whether you're considering 911 dispatch center consolidation – or are mandated to undertake it by law – let's take a look at some of the real and potential impacts to cities and towns.
Upgraded 911 Dispatch Center Technology
The biggest benefits cited by agencies that have either gone through 911 dispatch center consolidation or are considering it are the potential for substantial technology upgrades and the opportunity to share the costs.
A law passed in Illinois now mandates that all towns with a population less than 25,000 must combine their 911 operations by July 2017. The state's 911 administrator recently told the Chicago Tribune that technology was the driver for the decision.
"The state wants to deliver a next-generation 911 system, and consolidation sets the table so it can be done efficiently," Cindy Barbera-Brelle said.
As the future of public safety communications, Next Generation 9-1-1 (NG911) is considered a necessary step toward better equipping agencies to meet the public's changing needs.
Enhanced Coordination
A consolidated 911 dispatch center can unify neighboring public safety agencies across jurisdictions onto the same platforms and radio systems, making response coordination easier and communication disconnects a thing of the past.
Agencies say that instant coordination is key during natural disasters and large-scale emergencies.
Reduced Cost – But Not for All
Cost is an impact that varies across cities and towns with consolidated centers, with some finding that consolidation saves money and others saying the cost of consolidation itself offsets any potential savings.
Some municipalities have found that consolidation left them better positioned to outfit themselves with all the essentials that local governments need in their public safety budgets.
Duplication of Resources
In some cases, consolidation causes agencies to have more staff than they need, leading to layoffs or the need to shift resources away from the dispatch center. It isn't always a byproduct, but cities and towns should consider it as a potential impact.
Agencies, no matter what experience they've had with consolidation, all agree on one thing: A comprehensive feasibility study conducted by an independent third party is key. A study will give a realistic assessment of any impacts and provide data-driven recommendations.
To get a free estimate on the best 911 communications solution for your dispatch center, click here.