Law enforcement social media accounts aren't nice-to-haves anymore; now they're a must. The fastest, easiest and most effective way to reach tech-savvy consumers who are glued to their smartphones is to use tools like Twitter, Facebook and Instagram.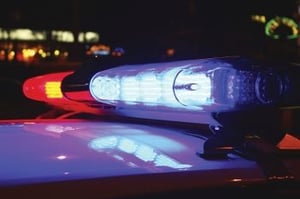 Departments are constantly coming up with creative ways to engage the public via social media to bolster their efforts in neighborhoods and communities, and as the practice grows, more research will emerge about what works well and what doesn't.
With that in mind, here are 7 ways law enforcement is using social media.
1. To Share Real-Time Information About Events
Departments are using the immediacy of social media to their advantage to quickly – and succinctly – notify the public about everything from protests in progress, to traffic congestion to police activity.
A brief tweet from police about an accident at an intersection that urges people to take an alternate route can be immediately retweeted dozens of times or more to amplify the message and keep more people out of officers' way.
2. To Enlist the Public's Help
Agencies are also using the amplification power of their followers to distribute sketches of suspects, security camera footage of accidents and details about missing children and elderly. The chances of reaching someone who recognizes the person law enforcement is looking for increases with every retweet and shared post.
3. To Interact with the Public
As we've discussed, there are many reasons why more agencies are making public engagement a two-way street. While it's important to use social media to share alerts, research shows it's equally important to both respond to individual users and initiate conversations.
Experts liken a tweet to a police department as the online equivalent of someone approaching an officer on the street with a question, issue or complaint. However that officer would respond in person should be replicated online, either by directing that person to call the emergency or non-emergency police numbers or to a place online where they can find the requested information.
4. To Better Control the Conversation
Gone are the days when law enforcement have to rely on news outlets and organizations to disseminate information. Being able to share details and perspectives directly with the public via social media is a chance to cut out the middleman and deliver messages in departments' own words in their own way.
5. To Make People Smile
The Seattle Police Department is known for using its blog to inject humor and light-heartedness into its interactions with the public, and its Twitter account is no different in that regard. On a recent day, the department shared an adorable photo of a canine officer that helped with an arrest.
On Instagram, the Reykjavik, Iceland, police department has drawn 166,000 followers for its no-translation-needed posts of officers eating ice cream, pretending to write speeding tickets for toddlers on rides in the mall and playing with Snapchat. It's a way to humanize officers and increase community engagement.
6. To Show People What Policing Really Looks Like
Most of what most citizens know about the ins and outs of law enforcement they learned from TV. And they want to know why officers can't conjure up the technology or immediate lab results they saw on "Law and Order" or "CSI."
The Reykjavik police Instagram account, in between its funny photos, also shares images of its officers and staff processing weapons and evidence, conducting tests and surveillance. This gives local residents a more realistic picture of what officers do all day and helps set their expectations of law enforcement.
7. To Talk About Wins
All too often, it's the bad news that makes the news. So it's up to departments to use their social media accounts to discuss big arrests, to share photos of the guns and drugs taken off the streets and show off the inspiring volunteer work being done by officers.
To get a free estimate on the best public safety communications solution for your department or agency, contact us.