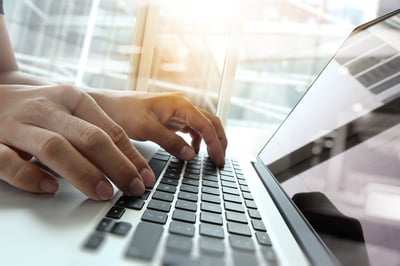 These days, keeping your network secure requires more than an anti‑virus scanner. And according to technology website ZDNet, the COVID‑19 pandemic has only heightened cybersecurity challenges. Hackers have unleashed phishing campaigns against unsuspecting remote workers, healthcare data is more valuable than ever, and additional anxieties have made consumers more vulnerable to everything from shopping scams to fake Twitter accounts.
Fortunately, there are options to help your organization meet both general security needs and those specific to your industry. One of those solutions is security as a service, which allows you to leverage the most updated technology while saving time and avoiding unnecessary costs.
What is Security as a Service?
Security as a Service, also known as SECaaS, is simply an outsourced model of security. Organizations that use security as a service invest in an outside IT services company to handle security technology and security responses.
Security as a service could be as simple as online anti‑virus software. Perhaps this software takes care of your your virus‑scanning tasks so that you don't need to manually check all your emails. Of course, most organizations use security as a service for much more.
Common examples of security as a service include:
Firewall‑as‑a‑Service (FWAAS)

Compliance scanning (HIPPA or PCI, for instance)

Vulnerability scanning and penetration testing

Hosted anti‑virus/anti‑malware‑spyware

Security event management




Why Use Security as a Service?
Companies that use security as a service providers benefit in several ways. Let's look at five reasons to use this type of service provider.
It saves time.
Security as a service frees up your in‑house team to tend to daily IT fixes and organization‑specific tasks. Because networks are constantly being updated and security threats are constantly evolving, in‑house teams must often scramble to install updates and respond to rapidly changing cybersecurity risks. When this process is automated or outsourced to a much larger organization, your staff has time to focus on what matters.
It's scalable.
In February 2020, Forbes reported, "When business requirements change, it's important to have flexible technologies in place to support these shifts. With SaaS products, this process is as simple as updating your subscription type. Often, there's no need for businesses to invest in additional software licenses or server capacity." Regardless of whether your SaaS product is security or email list management, tapping into a much bigger company means you have options that scale along with your organization.
It is easily integrated.
Rather than hiring an in‑house security expert or upgrading your facility's security software each year, you can invest in software as a service that requires nothing but an account and login information. In other words, the infrastructure is already set up for you.
It utilizes the newest, best technology.
Security as a service solutions deliver the most current security tools, ensuring you have all the most updated resources. Your service provider manages all of this for you across all servers and devices at your enterprise.
It speeds up response time to threats.
This is perhaps the greatest benefit of using security as a service. Consider what happens to your organization's valuable data if a cybercriminal hacks into your system at 3 AM. How many costly hours will be lost before your in‑house IT team arrives to work and notices the breach? Security as a service providers work around the clock. Whether through human IT experts or automated processes, your data and your organization's online assets are monitored 24/7.