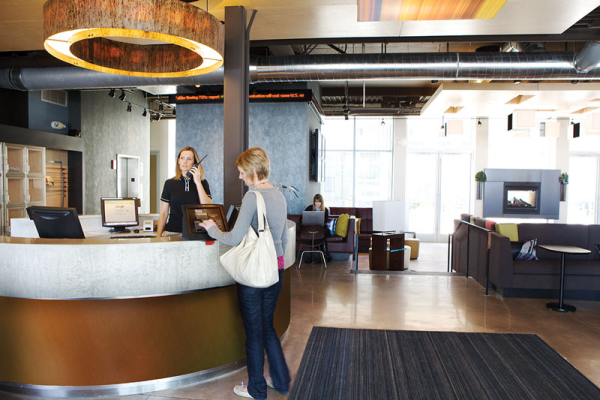 The reviews keep coming, and the message is clear: Guests give five stars to your hotel's ample amenities and friendly staff, but they have much less love for your unreliable Wi-Fi. When everyone from business travelers to high school marching band members have multiple connected devices per person – including laptops, phones and tablets – the system your property acquired years ago just isn't keeping up. You know you need to upgrade your hotel wireless to keep up with the competition but don't know where to start.
Before you get overwhelmed, keep these 3 strategies in mind when putting your hotel wireless on the fast track:
1. Invest in the best equipment.
Reliable service, unmatched speed and affordable pricing have made the Ruckus Wireless Zone Flex the gold standard among the world's largest hotel chains looking to step up their Wi-Fi game. Ruckus reports that at hotels that have deployed the Zone Flex, complaints about the wireless have dropped by 80 percent or more as guests make note of faster connectivity, stronger signals and more consistent performance. Hotels have even been able to leverage the network for the automatic locks on guest room doors and minibars, and for tablets for staff to check guests in and out from anywhere on a property.
2. Make sure your access points are well-placed.
Wireless access point (AP) placement can mean the difference between complete and consistent coverage and the choppy connectivity that has guests heading to your nearest competitor. APs should be placed to minimize interference and maximize their capacity. That generally means in guest rooms and not in hallways, and with easy accessibility, not above ceiling tiles.
And quantity doesn't always equal quality: most hotels find that they can improve their wireless performance with far fewer APs than they currently have. Research to make sure that your service provider understands the needs of your property and isn't giving you more than necessary.
3. Once you're done making improvements, let the world know.
HotelWiFiTest.com is a site that's been garnering buzz for letting travelers check the Wi-Fi quality at hotels before booking a stay. That can be bad news if your wireless has nothing but bad reviews.
But the site also lets hotels monitor their Wi-Fi to identify problems, post publicly about improvements and add a widget to their websites touting their Wi-Fi speeds. Working with the site can give hotels an opportunity to turn what was once a liability into a booking-boosting asset.
To work with a communications partner who has improved wireless performance in facilities like yours, contact Chicago Communications today!