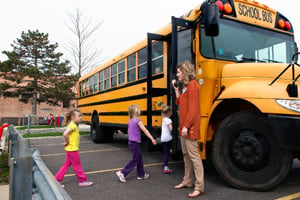 The world of two-way radios is quite technical, so how do you uncover which one is right for you and your business? Most of us don't have a background in the operations and features of these two-way radios, yet they are the vital solution to our communication needs. Between different brands, styles, sizes, frequencies, and capabilities, it could be an overwhelming process to dig through. This is why many schools opt for a cell phone option.
But if you choose a cell phone plan for your communication system, what are you REALLY missing out on?
If you're in the education market, Chicago Communications suggests taking a peek into the Vertex Radios. "What's the need for special communications in schools?" you might ask. If your school has a lower enrollment, two-way radio communications can help keep track of when school busses arrive and depart, keeping school officials who may be outside the building connected to those who are inside, etc. If your school has a higher enrollment, knowing where your staff is located at all times is critical to ensure school safety. The need for instant communication is necessary for any size of school to provide proper safety for school administrators and students.
Emergencies aren't the only reason two-way radios are necessary in schools. Take sporting events for example – how do you connect the trainers, coaches, security, and others working the event? If you're located in an arena where the cell phone signal is often poor, you need a reliable communication source. Here in lies the need for two way radios over cell phones.
Popularity with the Vertex line of radios began roughly in 1998 when Vertex introduced the model VX-400 that was light in comparison to other radios at the time. The VX-400 hosted features such as a 16-channel capacity, was PC programmable, and was very durable. Today, the Vertex VX-351 and VX-354 are optimal replacements for the VX-400.
The Vertex line of two-way radios provides an affordable wireless communication option, but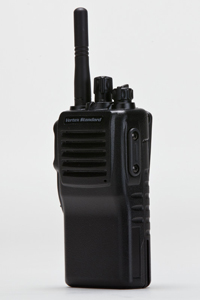 also gives your users a radio with great power wattage, excellent battery life, and a three year manufacturer's warranty. Many of the radios in the Vertex line are more compact than others and last longer than the typical 8 hour work day. Try getting that out of a cell phone these days.
Easy operability doesn't have to come with cutting out features imperative to two-way radios. The VX-351 provides emergency alert functions to help monitor the safety of the users. It is also programmable to notify others on the channel of help with just the press of a button. Vertex also has the "Lone Worker" mode alert system – a built in timer requires the radio user to reset at certain timed intervals. If the user fails to reset the timer, emergency mode is activated to alert help. The VX-354 series provides the same aforementioned emergency response features, but also includes an 8-Character Alphanumeric Display and can be quickly disabled remotely by sending a Stun command for temporary disabling or Kill command to permanently disable the radio if the radio is stolen or missing.
Owning your own two-way radio system rather than depending on a public network like cellular makes the two-way radio solution much more feasible. Vertex is one of our product lines that is reliable and affordable.