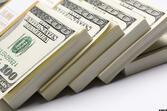 The economy hit many of us hard in 2013, both businesses and individuals alike. So what do you do when you're in need of updating, or even beginning your two way radio journey when companies need to conserve their working capital? You can't hinder your ability to effectively communicate in order to meet budget requirements. Chicago Communications offers one possible solution to this problem.
A leasing program can be set up for you for the purchase of new two way radios and equipment through Chicago Communications. Leasing can offset the upfront cost in order to keep you within budget, but still give you the communication equipment that you need, now. Another great thing about leasing radio equipment is being able to incorporate equipment, training, and installation costs into one simple, affordable lease. Need wide area coverage? Financing is also available when companies need equipment and airtime fees rolled into a monthly bundled package when being loaded onto commercial systems (like your own private two-way wide area network).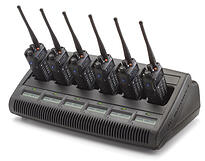 Looking at the overall cost of a radio system (radios, infrastructure, installation, etc.) can be a bit daunting. But through a leasing program, two way radios could be your most affordable solution to solving your communication needs. With many of the leases (depending on your specific needs), two way radios are great in price in comparison to cell phones. Think about it- you'll need data, talk time, and messaging on top of the initial cost of the phone. With a two way radio lease program, companies will then have the ability to compare monthly costs between two way radios and their cellular provider. A standard lease even allows you the option for a $1 buyback purchase program at the end of your term, allowing you to keep the equipment you had just leased. Companies can also upgrade their lease with new equipment, or you can simply return the equipment if you choose to at lease end.
Chicago Communications and Motorola work with Lease Corporation of America (LCA) to create a simple payment plan for radio equipment. LCA offers financing solutions at competitive rates for Chicago Communications to give to municipalities (such as fire departments, police departments, state and local government), and commercial industries in manufacturing, transportation, education, healthcare, and hospitality.
Leasing programs are quite simple in terms of setting one up. LCA can help with financing projects anywhere from $2,000 to upwards of $20,000,000 pending a fast credit approval process with fixed 24-60 month terms to fit budgetary constraints. You should expect to pay the first and final months as a down payment, however, these advanced payments are then taken off the term of the companies lease. After LCA approves the credit review, and receives all necessary lease documents, you will then begin to work directly with LCA with your monthly payments. Of course, should any problems arise with your radio system, Chicago Communications will handle the pickup and repair of your equipment.