Update: Learn about our activities for Customer Service Week 2017 here.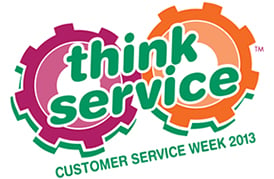 This time of year we begin busily preparing for National Customer Service Week. It is a week I look forward to every year as it provides a great reminder to all of us as to why Chicago Communications, LLC is in existence – to serve our customers in a way that sets us apart from the rest. While this is easily said (or written), it is not easily done. It involves many, many pieces that all must fit together to achieve a goal of this importance and magnitude. Our products, our knowledge, our customer relationships, our supplier relationships, the technology we use to support the work we do, our ethics, and most of all our employees must all work together to ensure the best possible experiences for our customers. While every day we work to ensure these pieces are working together to the level our customers expect, it is National Customer Service Week that provides a special focus and recognition to all who help make it happen.
How did WE become aware of National Customer Service Week? Several years ago a supplier of ours, who we still work very closely with today, came to visit us during National Customer Service Week. They explained to us what the week was all about -- that they were there to thank us for our business, and to also ask if there was anything else they could do to make our experience with them better. It was a simple gesture that had a profound effect – plus they brought us some "goodies", and "goodies" ALWAYS go over well around our Company. It was at that moment that we decided to get on the National Customer Service Week bandwagon. We started celebrating it the following year and have never looked back. Each year the week seems to get busier and busier for us, with more and more customer visits, and more and more employee recognition events, but we wouldn't change a thing. A week that allows us the chance to provide even more focus on our customers and our employees who serve them. It doesn't get any better or more important than that. National Customer Service Week 2013 here we come!
Look for more news on National Customer Service Week 2013 from me shortly. I'm sure you can't wait either!
In the meantime, check out these Customer Service facts and see why it's so important to business!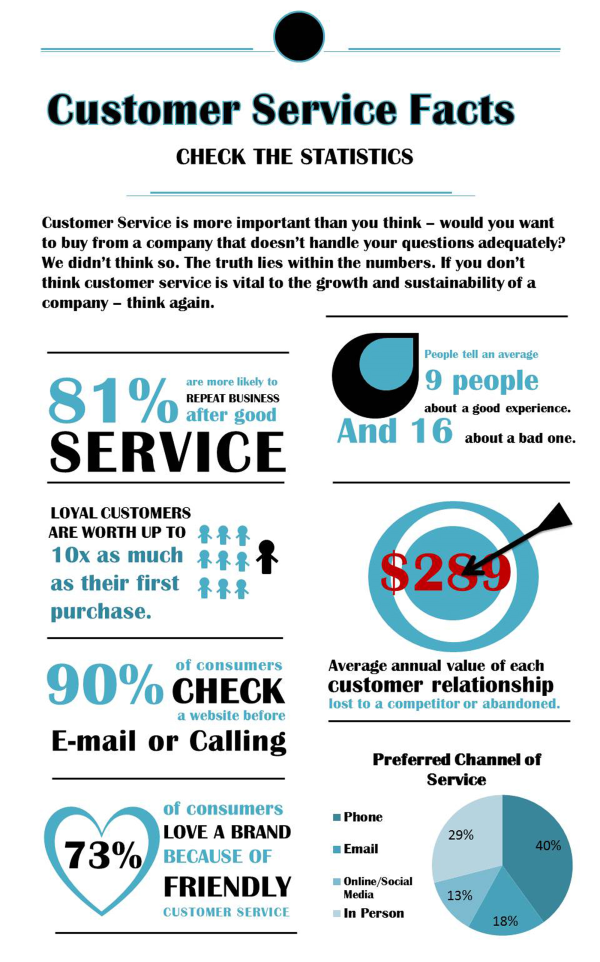 This is a guest blog written by one of Chicago Communication's Principals, Cindy Glashagel. Cindy has over 27 years of experience in the industry. She held many positions during her tenure at Motorola, including time as a Systems Engineer, various customer service, quality & operations management and HR positions before resigning to start Chicago Communications, LLC.